Public space Helios, Cologne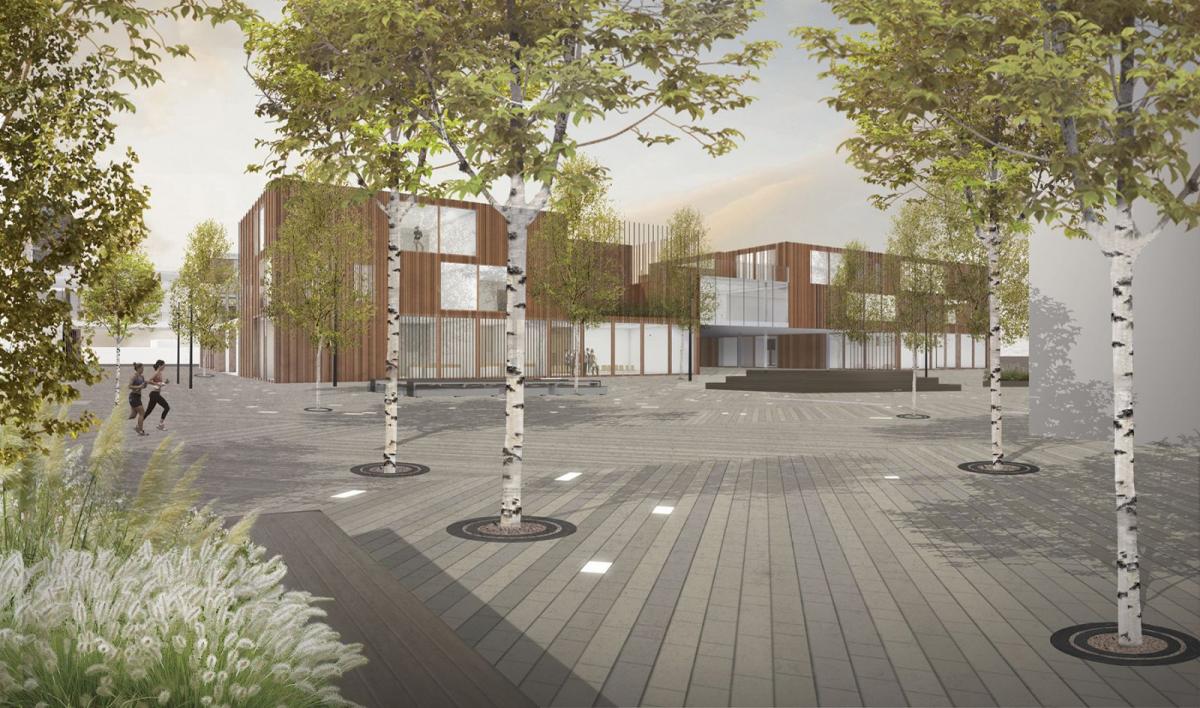 The public space is organized as shared space, where pedestrians are central and the car is a guest. The whole area is paved with a carpet with a distinctive herringbone pattern. The pattern gives identity to the area around Helios. The carpet is planted with birchtrees creating an 'urban forest'. The birch with distinctive white trunks are the pioneers who are always the first to grow as in former industrial areas.
The carpet with the birch is put through under the building, outdoor and building go seamlessly into one another. On the south side of the school a number of specific locations are provided, there are seating elements in different sizes provided in front of the library, so an intimate reading area arises. The auditorium is equipped with a wooden podium. The stage, a large city furniture, includes a number of stairs around and can be used as seating at performances in the auditorium, as seating during breaks and as a stage for outdoor performances. Next to the podium are tables with benches placed for the laboratoria that can be used as a workplace, but also by students can be used during pauses as picnic place. The square acquires more confined spaces in the vicinity of the school and a greater space to use as a playground. The large play area for children is located on the 2nd floor.
In the 'Urban Forest' are important sightlines clearings in the forest. They are green places bordered by sitting edges. The green areas are decorated with various ornamental grasses in combination with perennials. The grasses also give a pretty picture in winter.
In the floor a pattern of light tiles is suggested that marks routes, the lighting tiles are used intensively in key areas. The light tiles are a subtle reference to the past of Helios as a supplier of lighting. Besides the decorative lighting sober light poles are proposed. The furniture is one family and made in dark gray coated steel.
The school has several roof gardens. On the 1st floor, a roof garden is proposed which consists of a pavement with high tables, which can be used for outdoor experiments. There is also a roof garden at the auditorium furnished with tables and benches outside so there can be taught under the roof. On the second floor is the playing landscape for smaller children, the floor is presented in rubber. The rubberfloor with rolling hills is decorated with different wooden logs and wooden play objects, swings, jungle gym and trampolines. There is also a sports roof which consists of a rubber floor with two climbing objects and sports equipment. On the fourth floor a rooftop garden for school gardens is situated, here children can grow vegetables and eat the harvest at long picnic tables.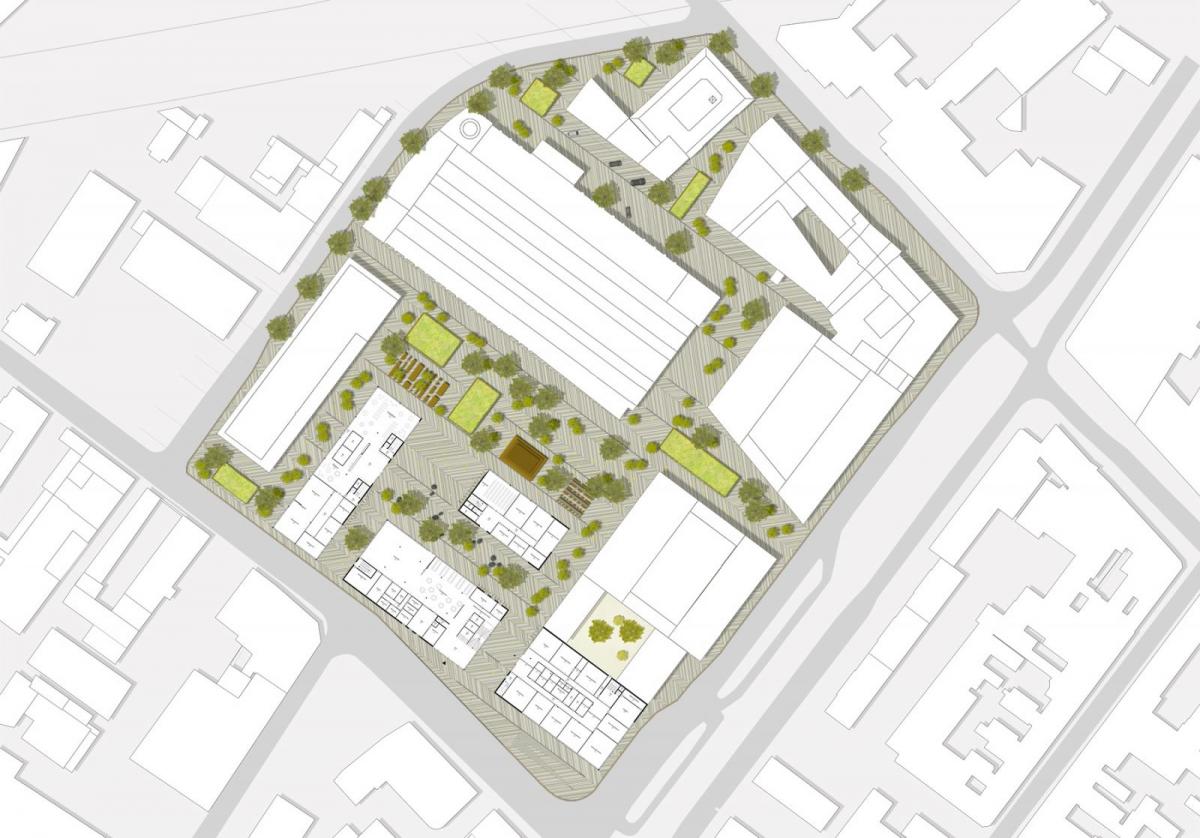 concept
In de school liggen verschillende daktuinen. Op de eerste verdieping wordt een daktuin voorgesteld die bestaat uit een verharding met statafels, die gebruikt kunnen worden voor buitenexperimenten. Tevens is er een daktuin bij het auditorium ingericht met tafels en banken zodat buiten maar onder een dak geleerd kan worden. Op de tweede verdieping ligt het speellandschap voor kleinere kinderen, hier wordt een vloer voorgesteld van rubber. Het rubber wordt als glooiend landschap vormgegeven met verschillende houten stammen en houten speelobjecten daarop. In het glooiend landschap ligt een speelroute waarin een klauterobject staat, schommels, rekstokken, wipdieren en trampolines. Er is ook een sportdak dat bestaat uit een rubber valondergrond met twee klimobjecten en sporttoestellen. Op de vierde verdieping ligt een daktuin geschikt voor schooltuinen, hier kunnen kinderen zelf groenten kweken en de oogst eten aan lange picknick tafels.


ground floor

level 1

level 2

level 3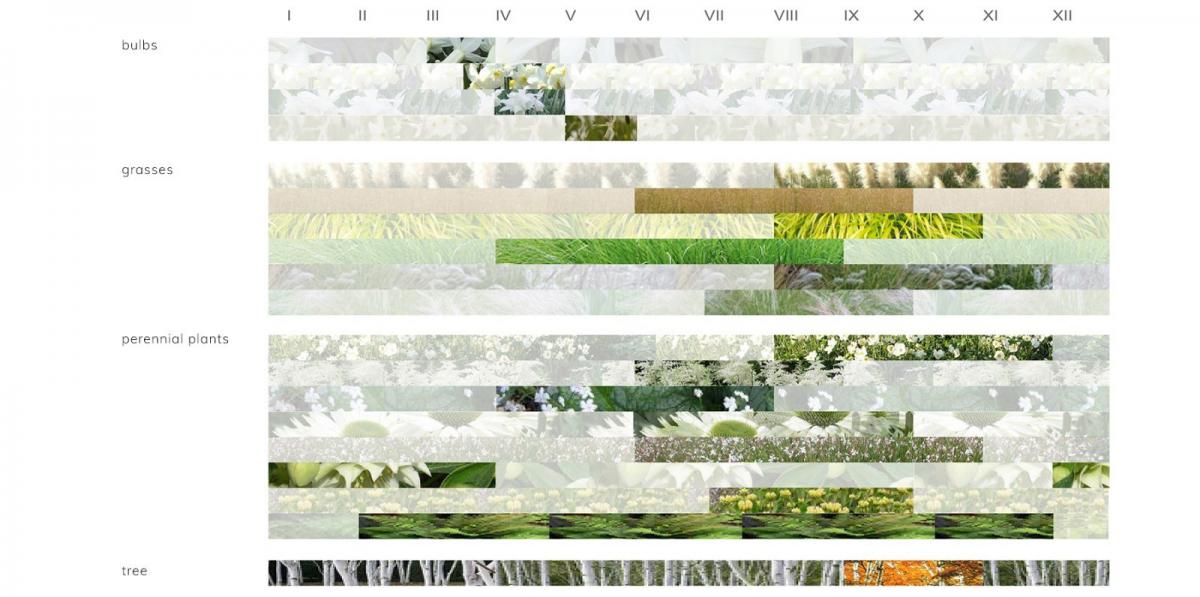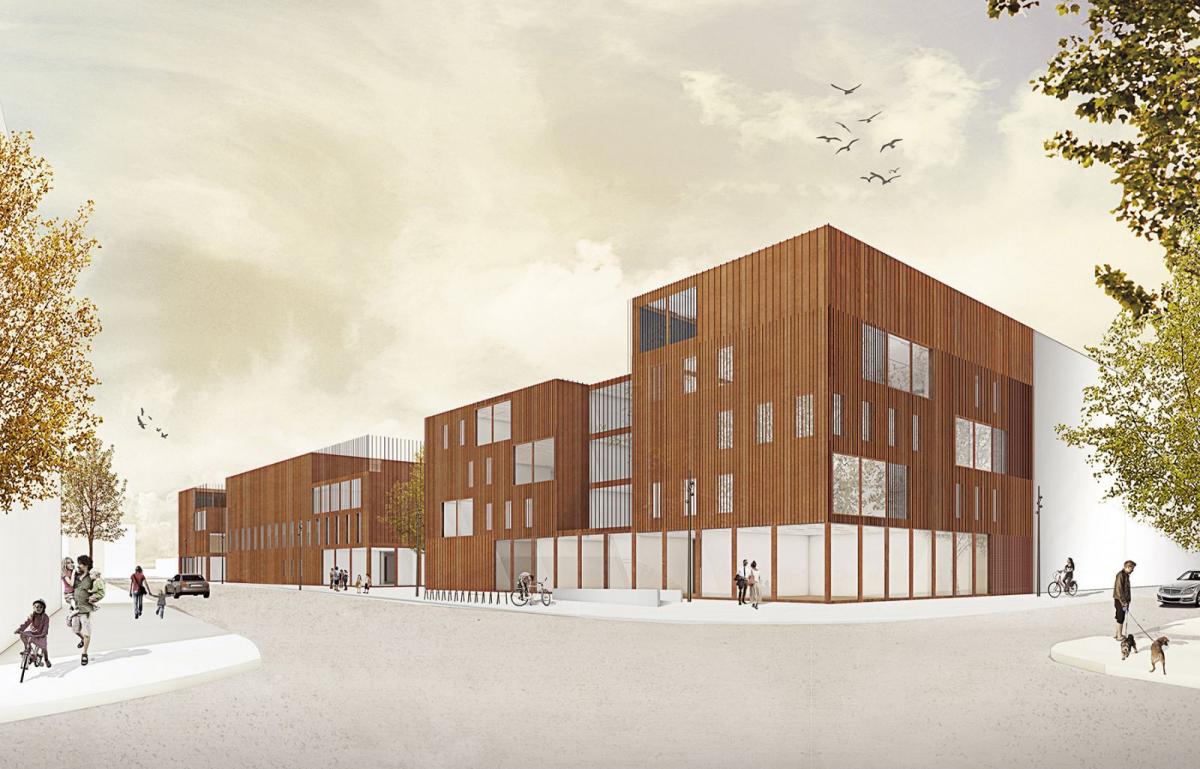 location: Cologne, Germany
year of design: 2015
client: city of Cologne
in collaboration with: RAU