Yongjia World Trade Centre in Wenzhou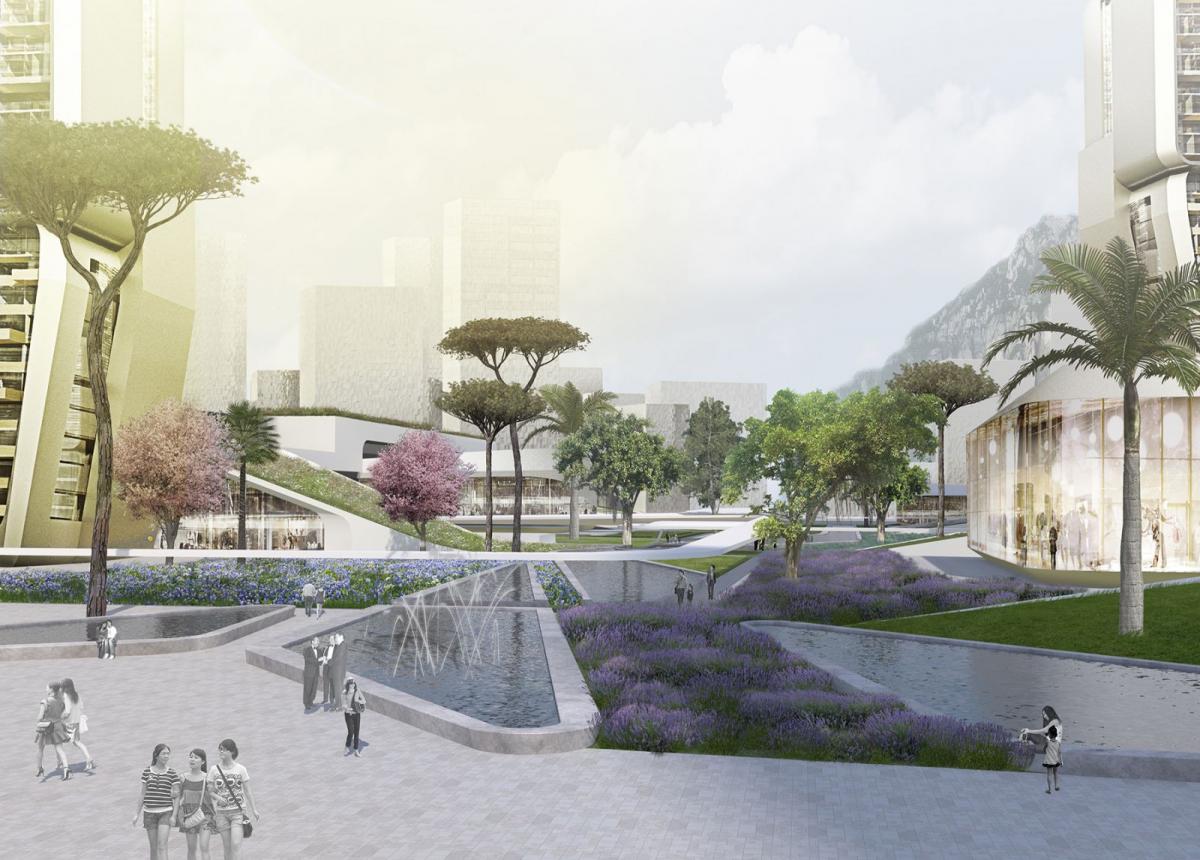 The Yongjia World Trade Centre, located in the new riverside city of Wenzhou, presents a functional shift of the WTC area from a business and financial district to a mixed-use development, incorporating cultural and recreational facilities and a high percentage of residential properties. The plan is part of a new urban development for the extension of the city of Wenzhou on the other side of the river. The Yongjia World Trade Centre has a central position within this plan. A blue-green corridor runs through the site and ends in a wetland area near the river. The notion of precious objects on a tray drives the main design concept, where the continuous podium landscape occupies the entire site and serves as a tray-like, green plain for the towers. The landscape is inspired by the jade colored pottery of Wenzhou and the surrounding landscape of mountains with their waterfalls and tropical plants. Rainwater from the towers is captured in small streams that run from the roofs of the podium into a collecting water basin. The water basin connects both parts of the site, with a central square in the middle.

1. Green connections 2. Continuous landscape 3. Hard +soft edges 4. site activation

The landscape has a lively character on the podium with different functions and has a more private character on the roofs and in the towers.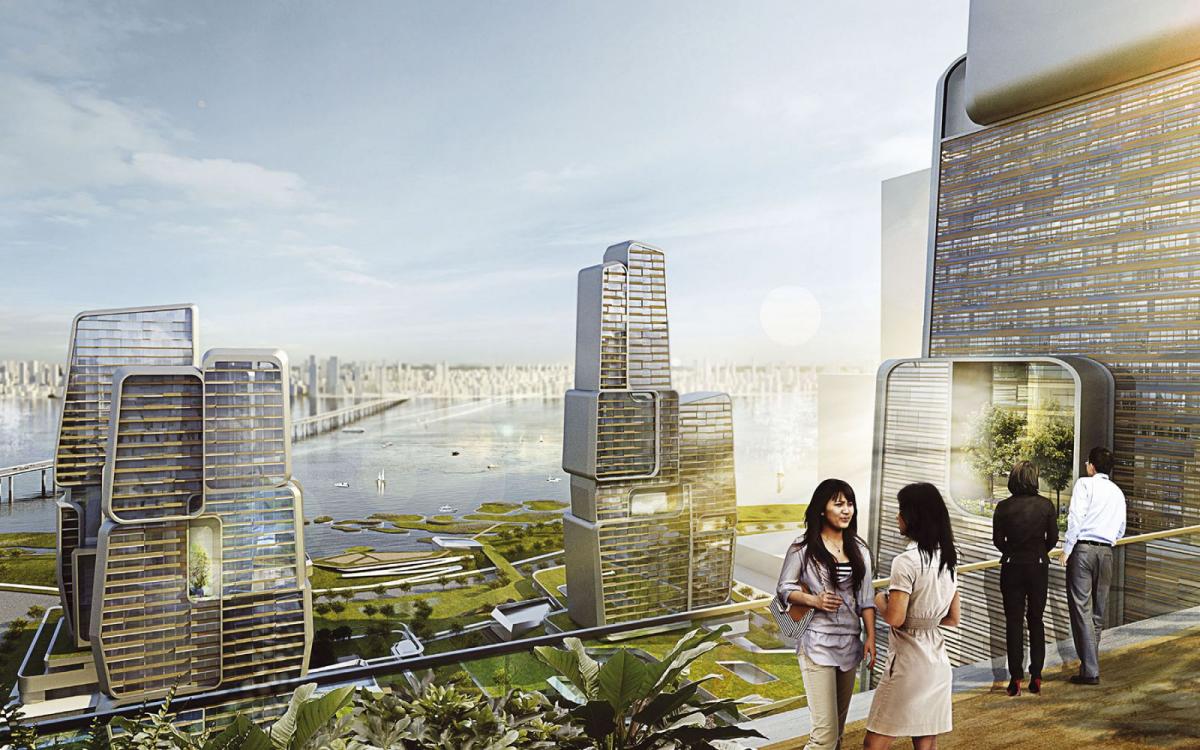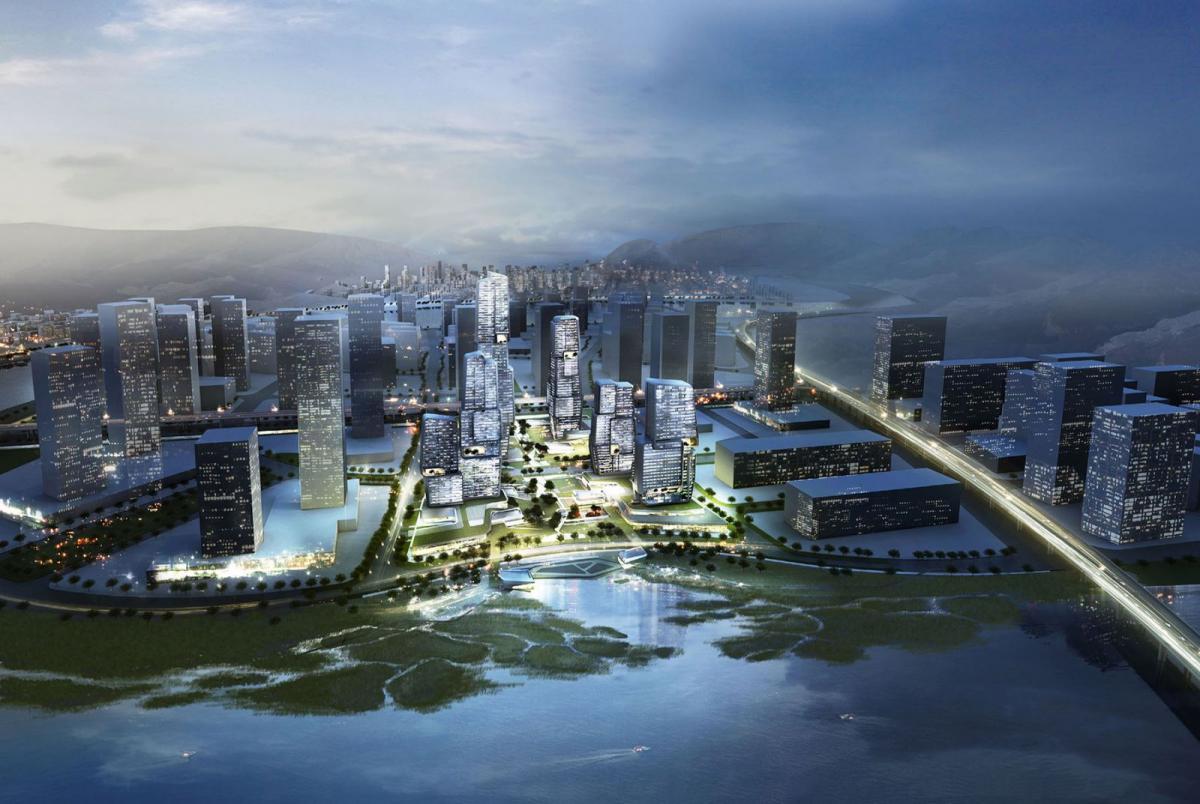 The climate is humid with heavy rainfall in summertime and a rain corridor covers the main paths. The planting scheme consists of a patchwork of green, with thematic gardens related to the program, such as a green flower garden for the offices, a vegetable garden near the restaurant and a grassed meditation garden near the Spa. Each month a part of the garden lights up with color through the incorporation of colorful plants. The plant types which are used are related to the Luna-calendar, such as peony, lotus and hibiscus.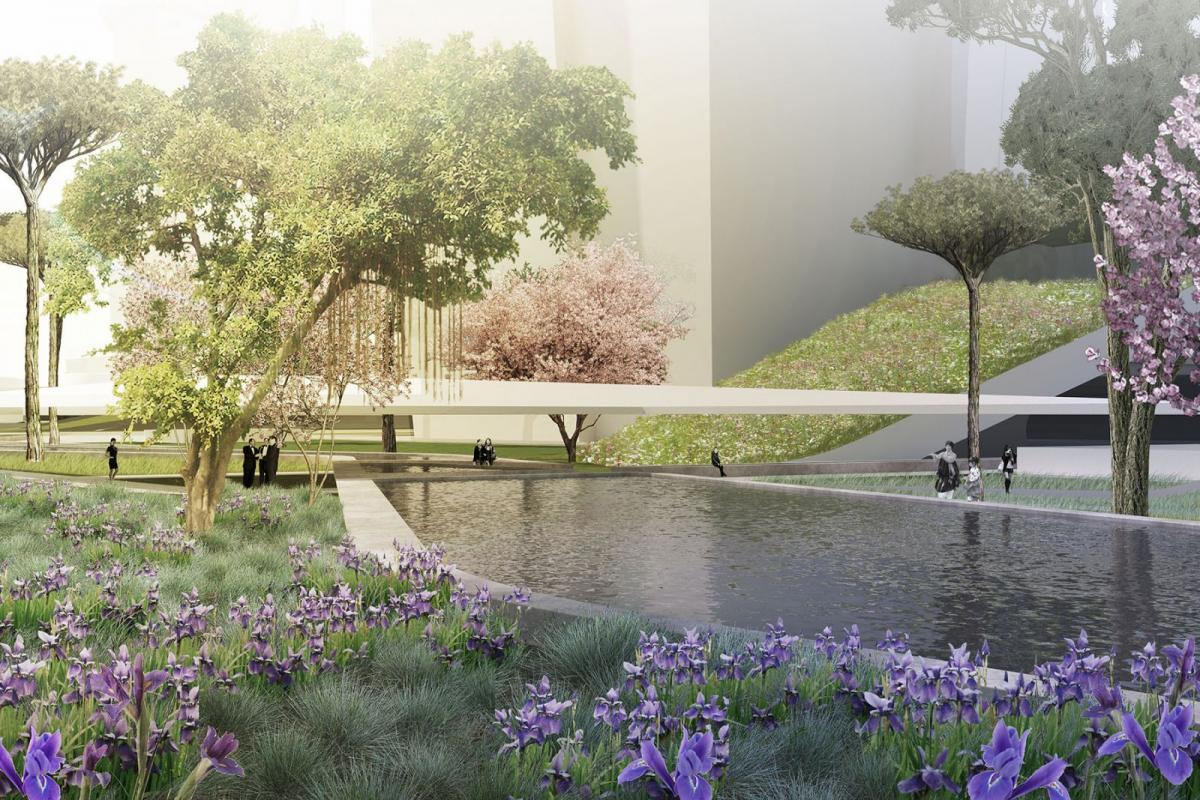 Central water object

1. Firts level 2. Second level 3. Roof level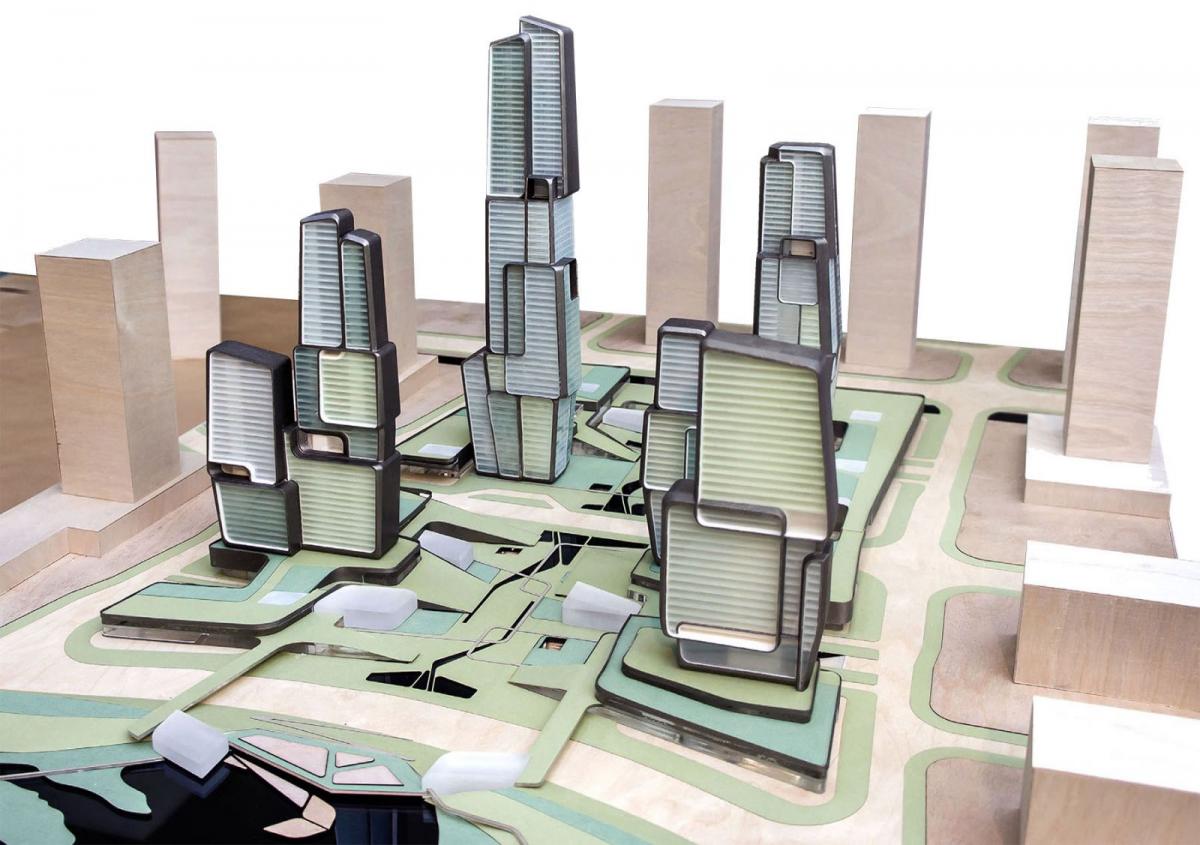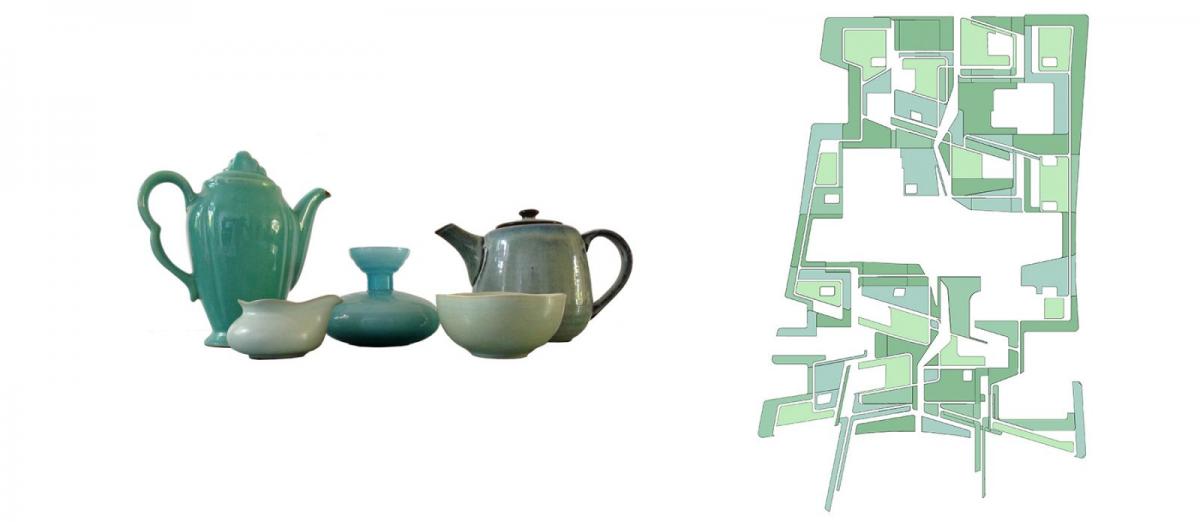 Jade color of Wenzhou pottery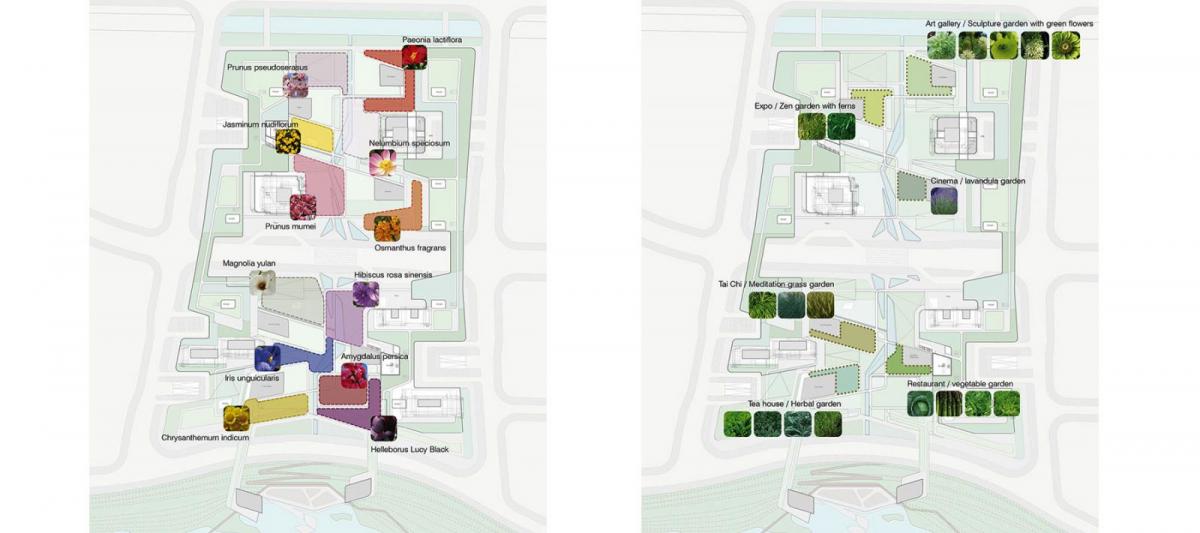 1. Color accents inspired by Chinese lunar months 2. Plants of cultural gardens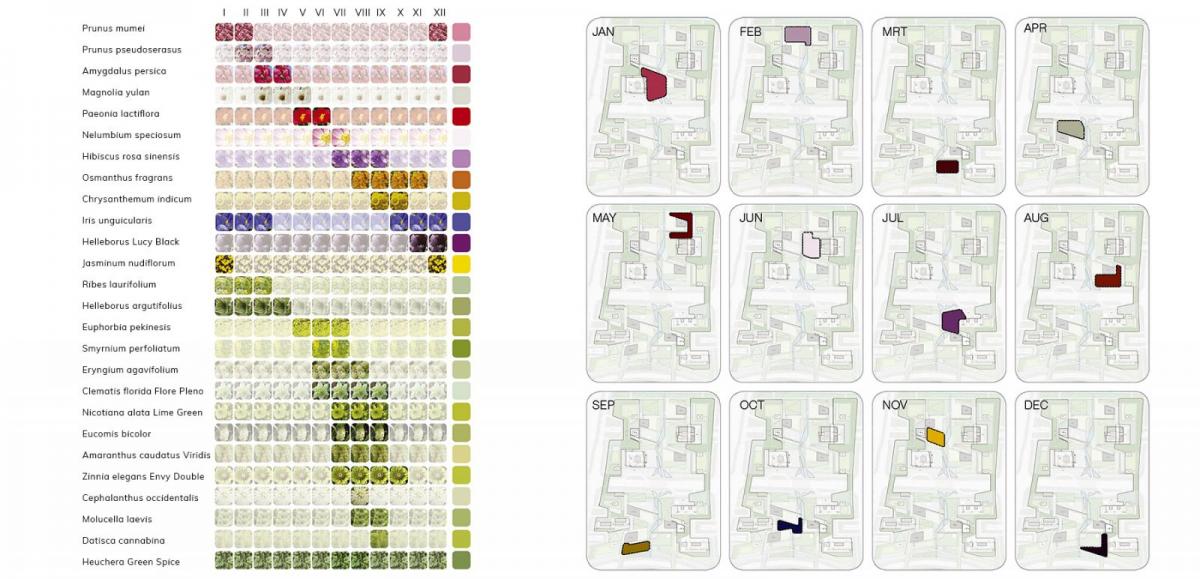 Flowering calendar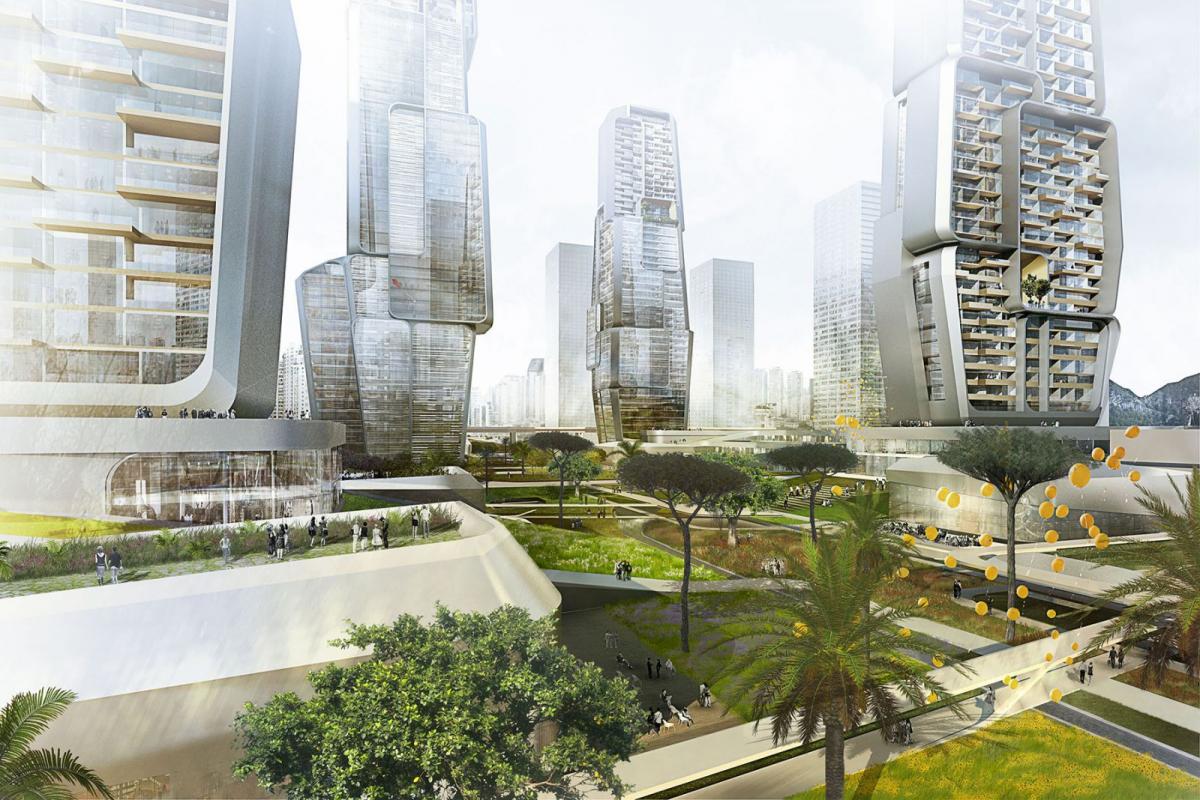 location: Wenzhou, China
year: 2013
client: UNStudio
design team: UNStudio, architecture and urban planning; Loos van Vliet, landscape architecture; ARUP, construction and sustainability