Central Park Hunnan Axis, Shenyang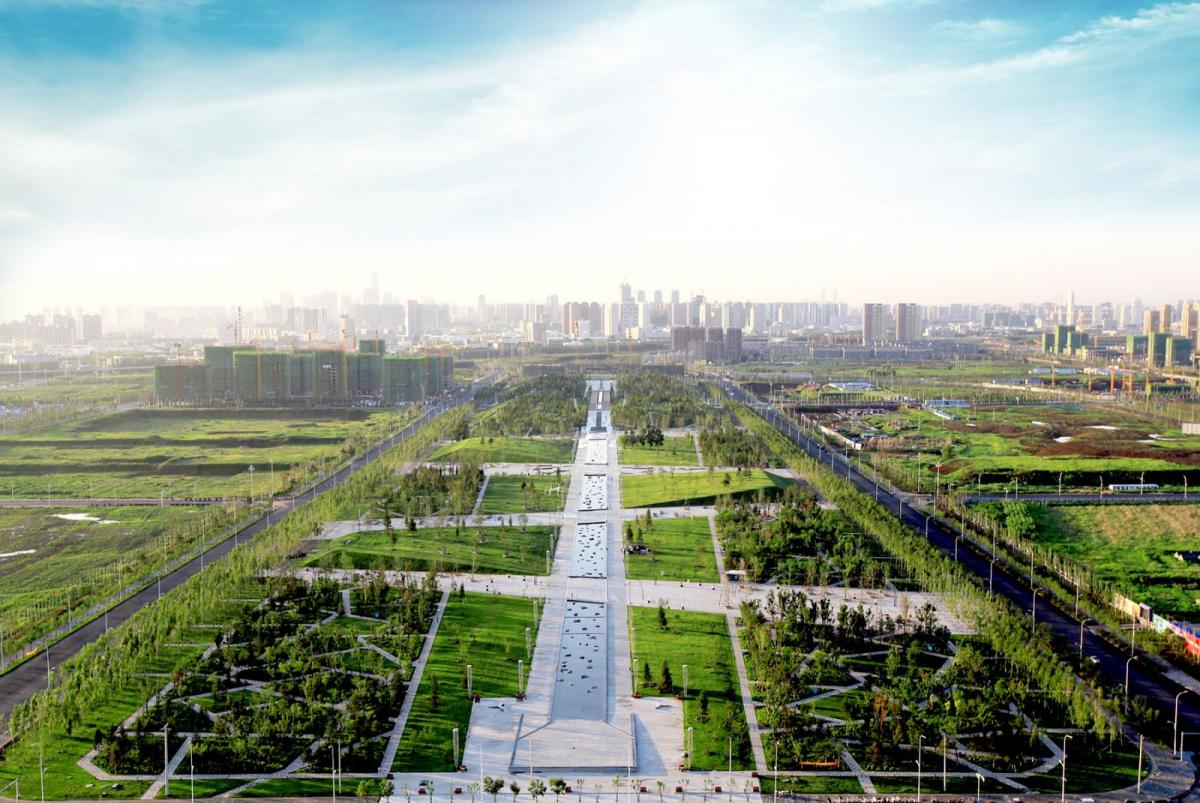 In the south part of Shenyang nearby the airport a new city extension, Hunnan is designed. Its arrangement is planned on an orthogonal network of streets and urban blocks of mixed-use functions. The grid of the urban settlement is broken by two main parks which cross each other. The smaller one runs from east to west connecting the new railway station with the Mozi Mountain Park. The bigger one runs from north to south extending the axis of the Forbidden City. In the centre of this park the new municipality hall is being constructed. The building divides the park into two main parts. North where hills and forest dominate and south where water is the main ingredient. These two parts are connected by a water theme. The water is present in both parts of the park but designed in a different way: as a water source, water canal, exceptional waterfall or enormous water pond.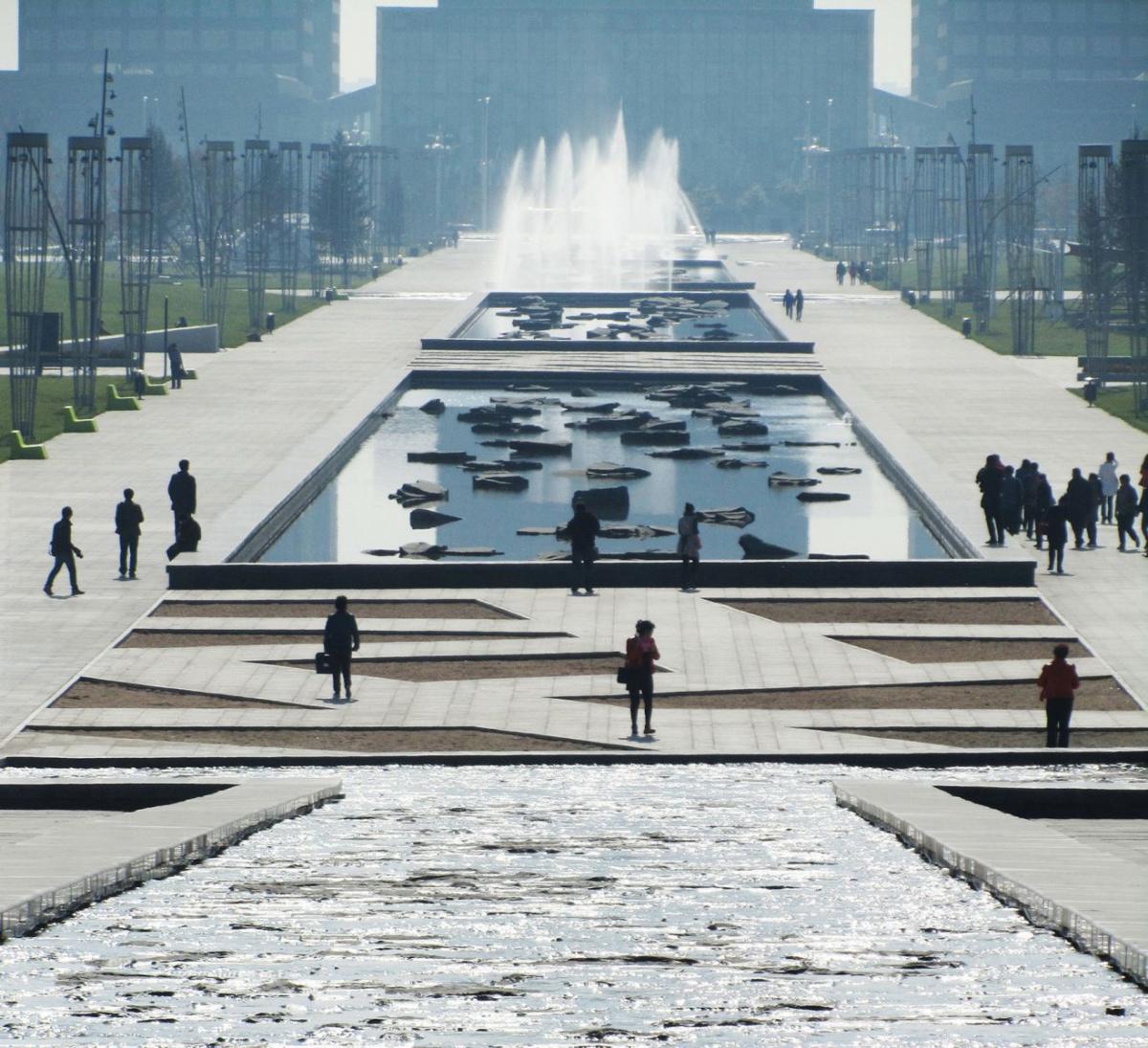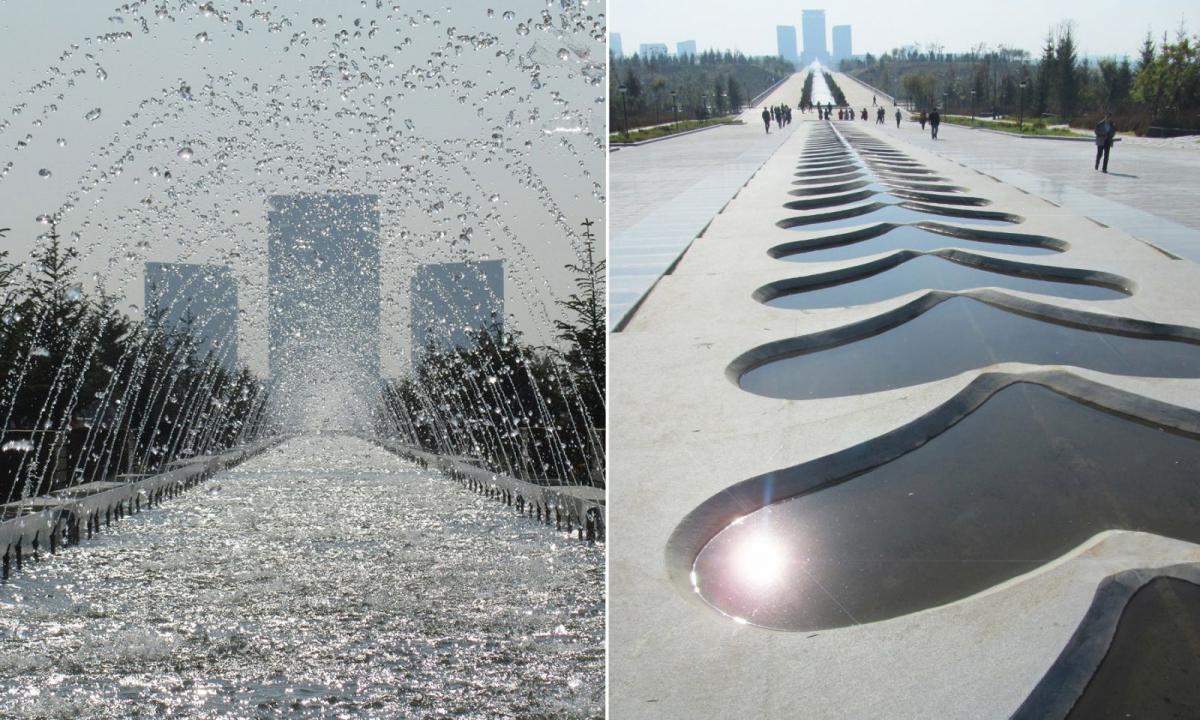 The north part of the park is distinguished by a sequence of mountains gradually changing its height. Their slopes are partly densely planted or left open as grass fields. In the middle of the park the water line extends the axis of the Forbidden City. It starts at the top of the highest mountain as a water source. Water flows down slowly between the hills, through different stairs, steps or heart-shaped basins towards wider canals. It ends by the new municipality hall with an impressive waterfall. Great attention was paid to the look of the bottom of the canals. The nature stone pattern changes and is attractive also during a long winter period. The hills are divided by elongated paved squares which enable connection between areas on two sides of the park and provide additional facilities and functions to the park. In the south part of the park water is present as a magnificent fountain with engraved the city map in the nature stone. On the crossing with the east-west park lies a big water pond with an artwork of steel and glass mountains. They can be viewed from a different angle from the path which meanders between the sculptures. The park ends with the splendid lake where a number of orthogonal islands provides places to rest in the shadow of Weeping Willows.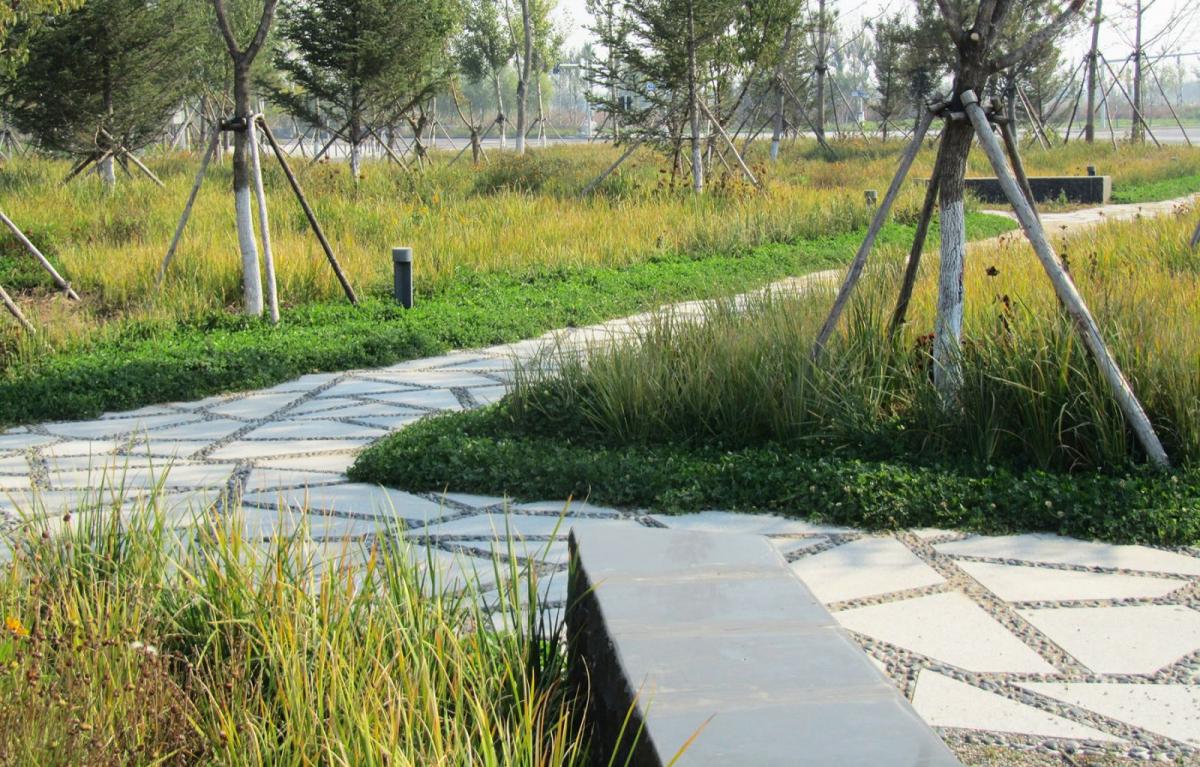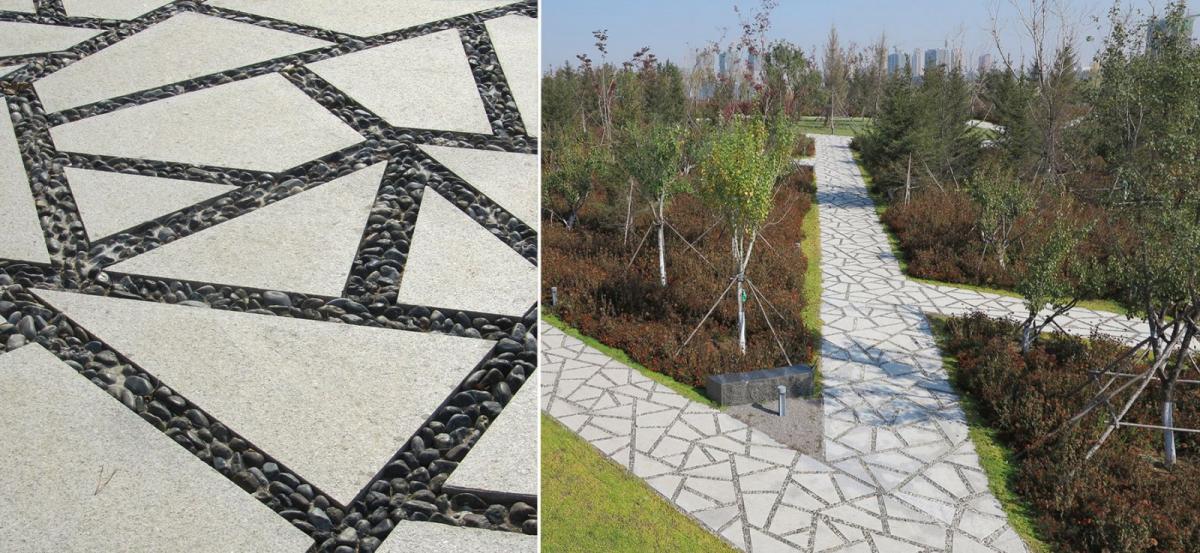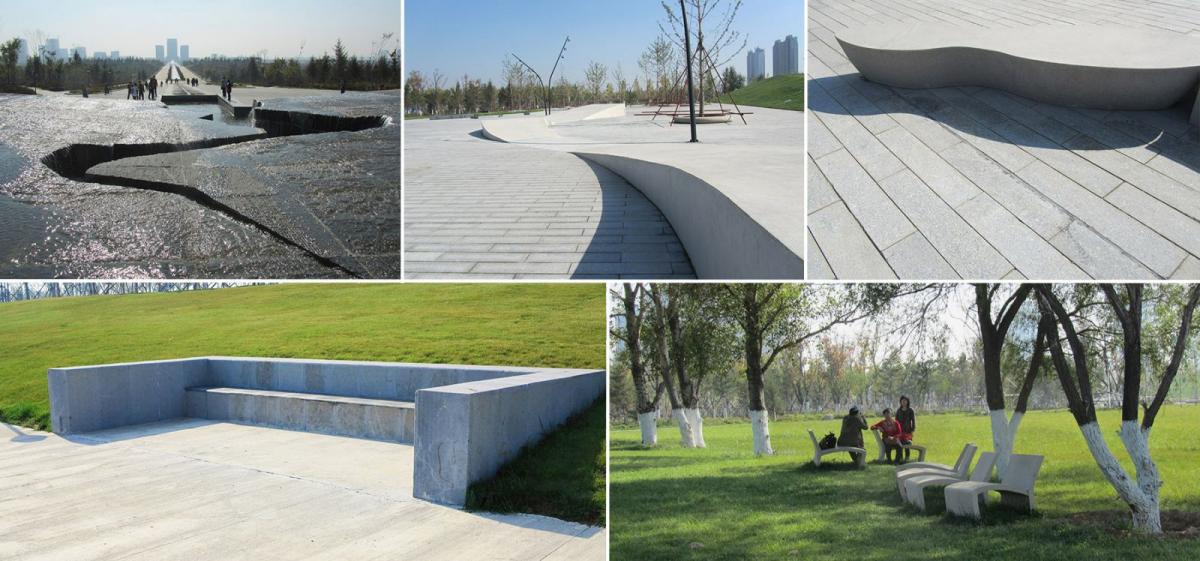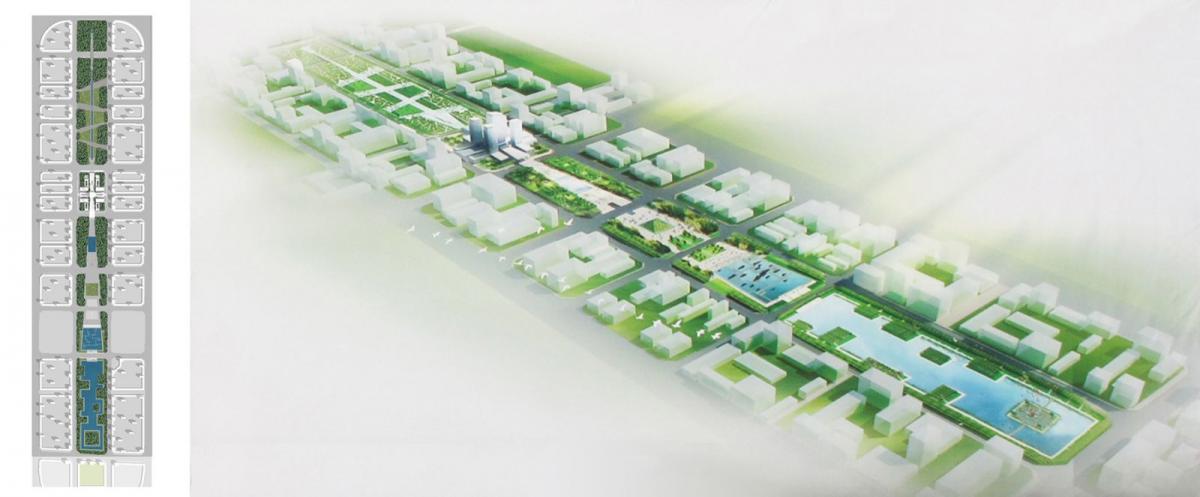 location: Shenyang, China
in collaboration with: Niek Roozen bv, Urhan urban design, Frank Roodbeen
client: Niek Roozen bv, City of Shenyang
design: 2011
execution: 2013