Education Center, Wolfsburg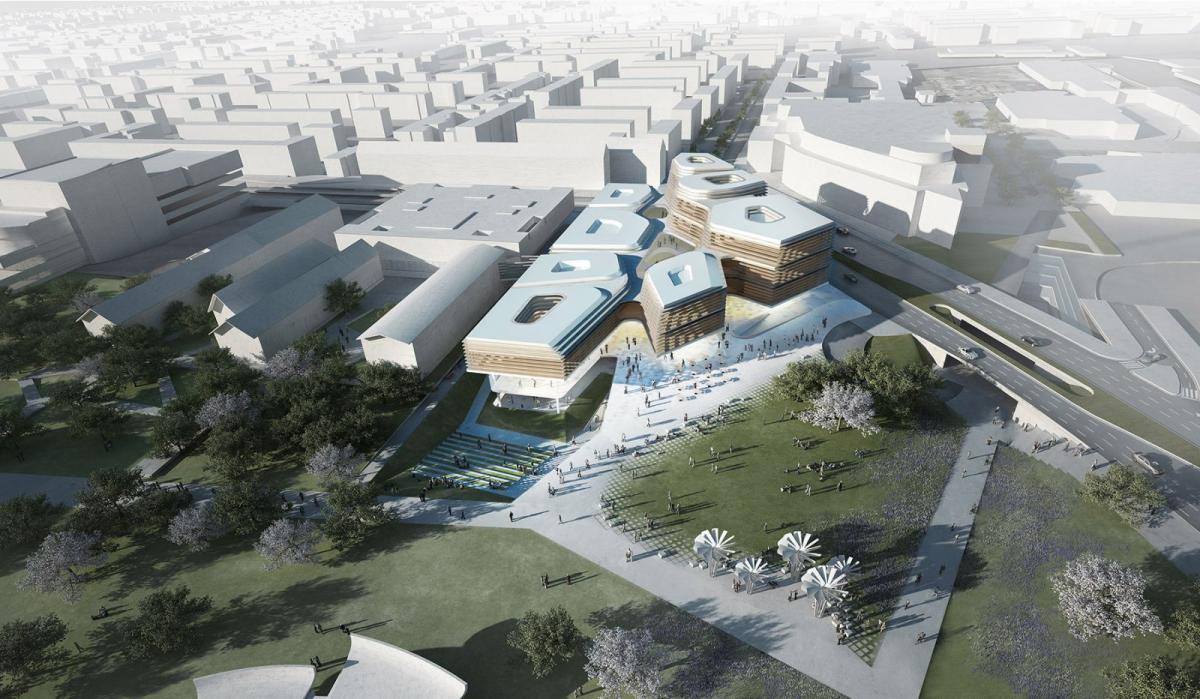 The ambition of the city is to bring education into the landscape. The new Education Center together with existing schools, a congress center and a theatre embedded in the Klieversberg Mountain Area aspire to become an important educational cluster. The project's aim is to define and strengthen existing landscape qualities and create a coherent learning ecosystem. The existing landscape plan was the starting point for the design. The proposed system of 'topographic routes' is transformed into the system of 'learning paths'. These paths join together on the east side and create a continuous space of squares and promenades which connect all of the facilities. On the west, paths become narrow and winding. Three special routes (art, science and nature route) will connect learning providers (schools) with its hotspots in the landscape. Learning fields located along these paths will be equipped with free Wi-Fi which enables to reach learning resources directly. Each of the learning hotspots will be marked with an apple tree (symbolic 'tree of knowing') or its architectonic representation. The grass field in front of the theater is destined for outdoor cultural activities. It will have no obstacles providing undisturbed view towards the theater. The field will be a special piece of land art and an inviting element of the education landscape. Low elongated slopes following the height lines will invite to sit, lean over and study. This subtle soil sculpture praises the landscape to the educational provider. Additionally nature itself will artistically perform when a field of white and blue grape hyacinth (Muscari) will cover the lawn in the spring. The area nearby the Education Center is a part of the total landscape design. The main recognizable feature is the pavement pattern. It penetrates the entire ground floor and dissolves gradually towards the landscape. The transparent façade of the ground floor enables visual appreciation of the landscape stretching into the building. There are numerous places designed for students as formal and informal learning fields. A sunken outdoor auditorium can facilitate small events as well as serve as a study area. Grass fields invites to read a book under the apple tree. In the south, there is a paved learning hotspot. It is marked by white tree structures which provide not only shelter but also help to build identity of the learning landscape of Wolfsburg.

1. topographic paths create a boulevard connecting educational facilities. 2. topographic paths are connected by informal paths. 3. thematic trails with Wi-Fi study areas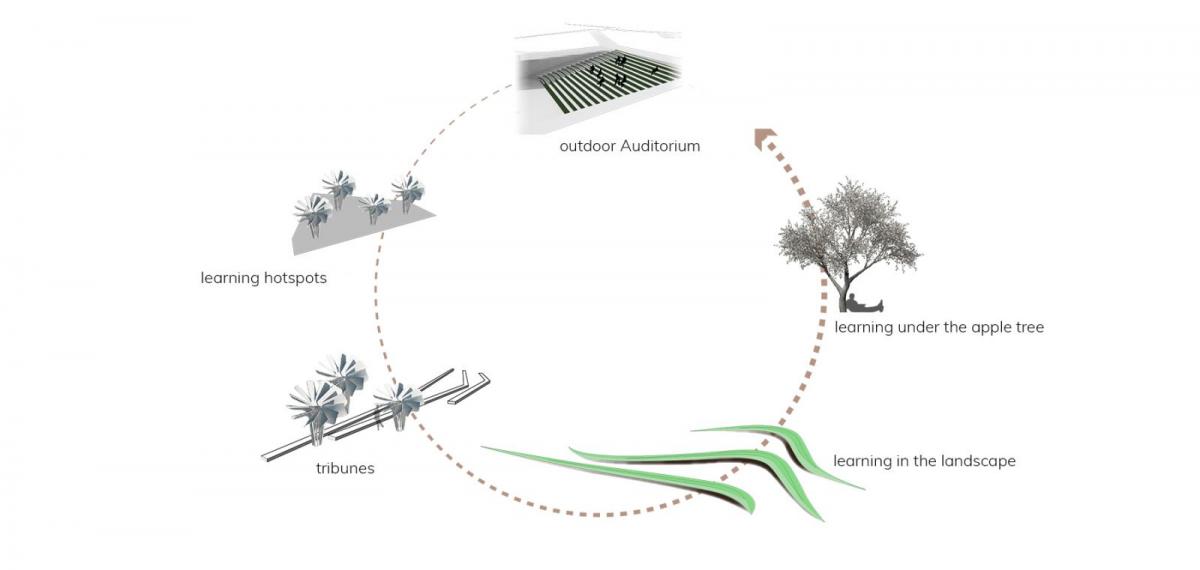 variety of study areas in the landscape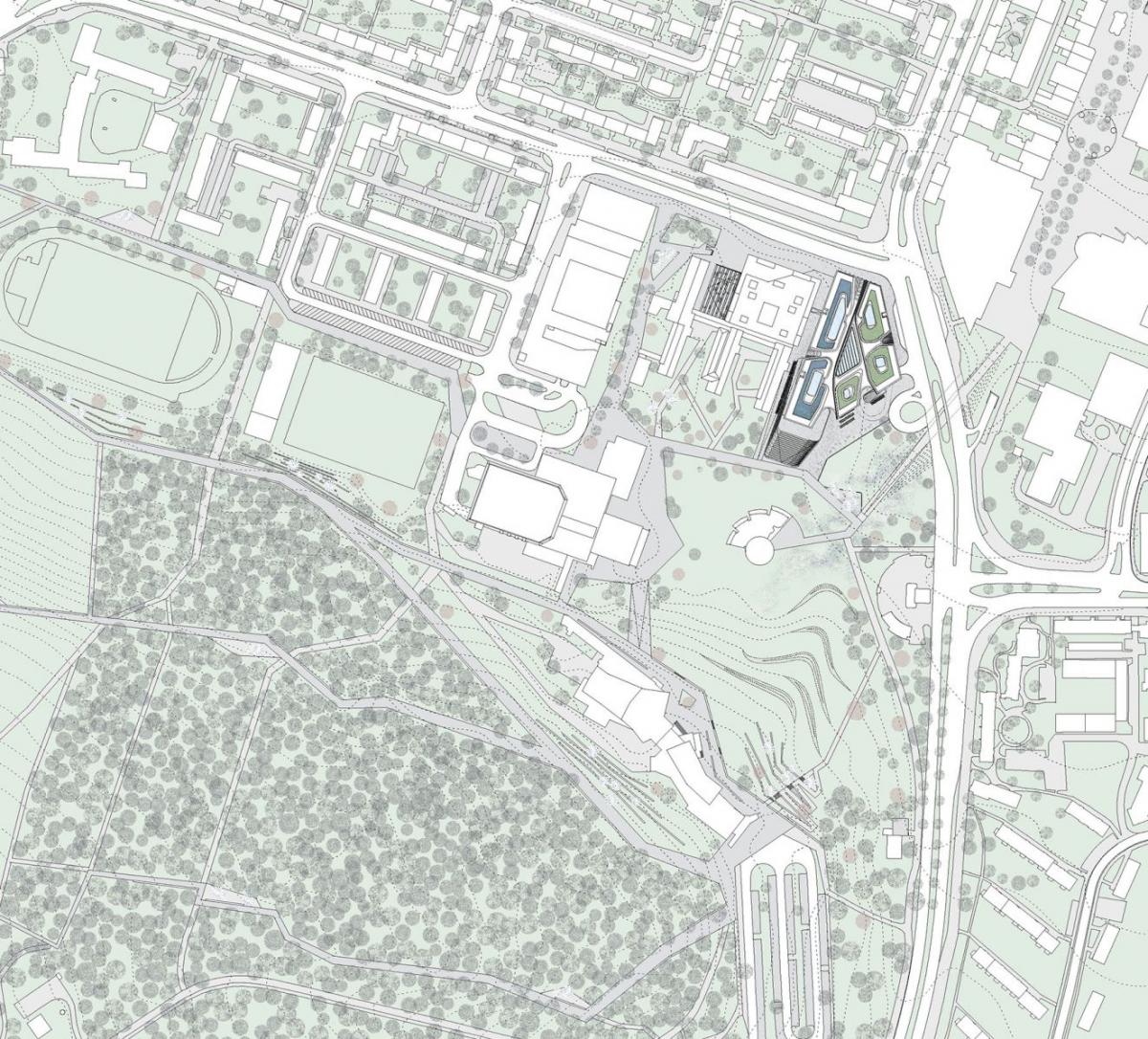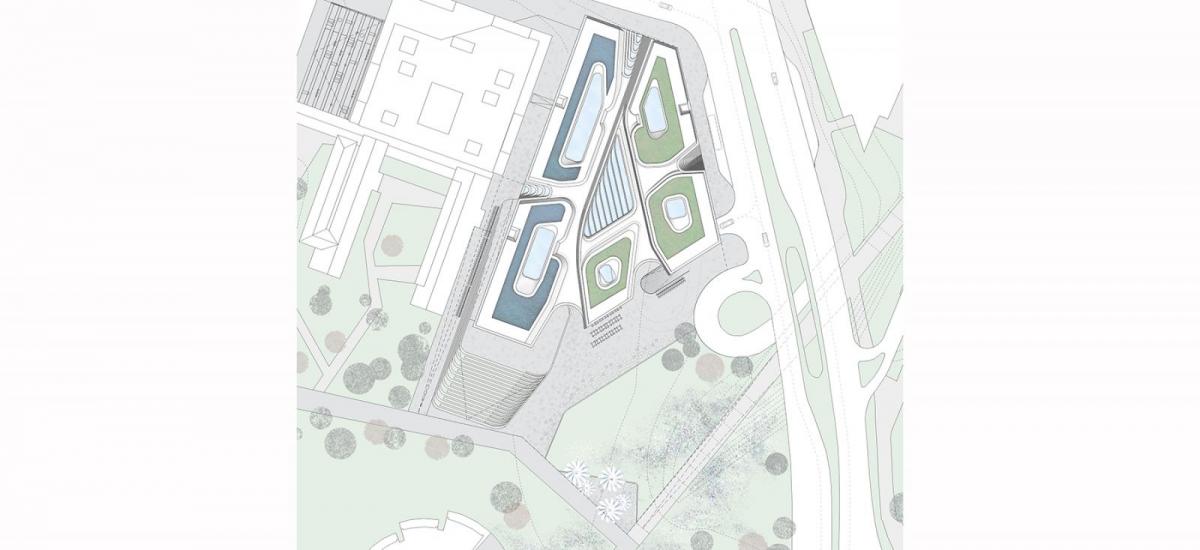 lifted building volume

transparent connection with the landscape

landscape integration with the building

dissolving of the volume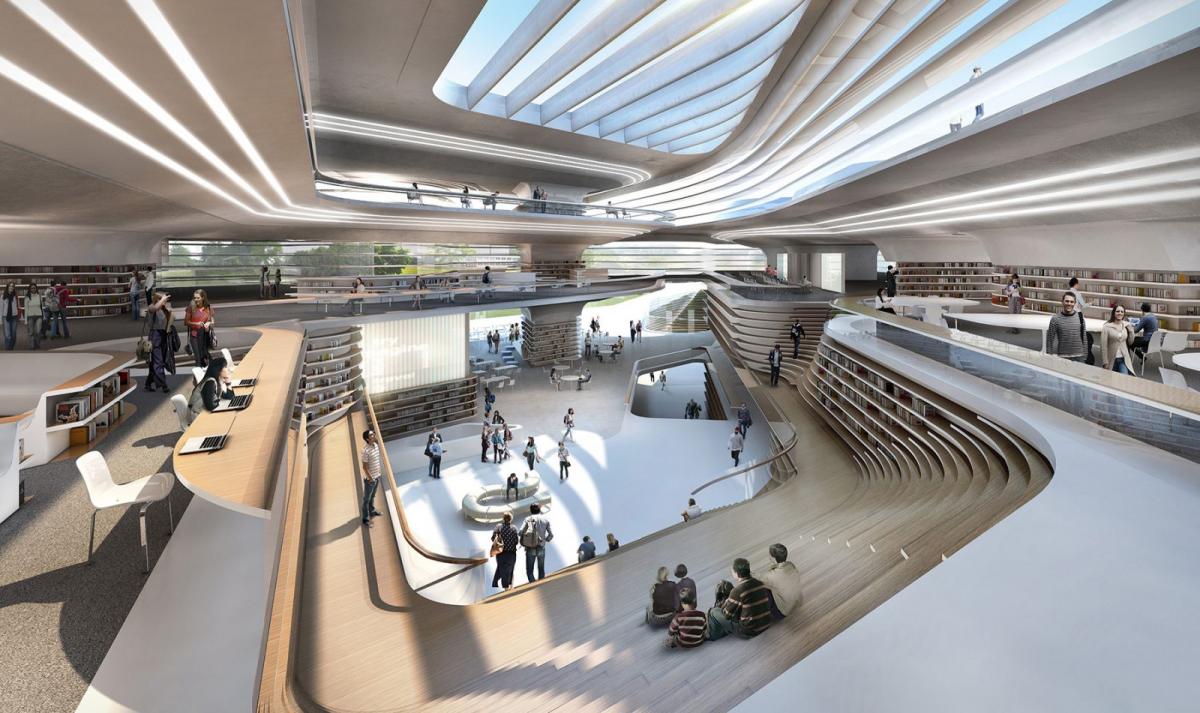 location: Wolfsburg, Germany
year of design: 2013-2014
client: city of Wolfsburg
in collaboration with: NE-AR GmbH Frankfurt, METHANOIA (visualization)
area: 10.670 m2 study area: 75 ha.