In memory of trees, museumgarden, Berlin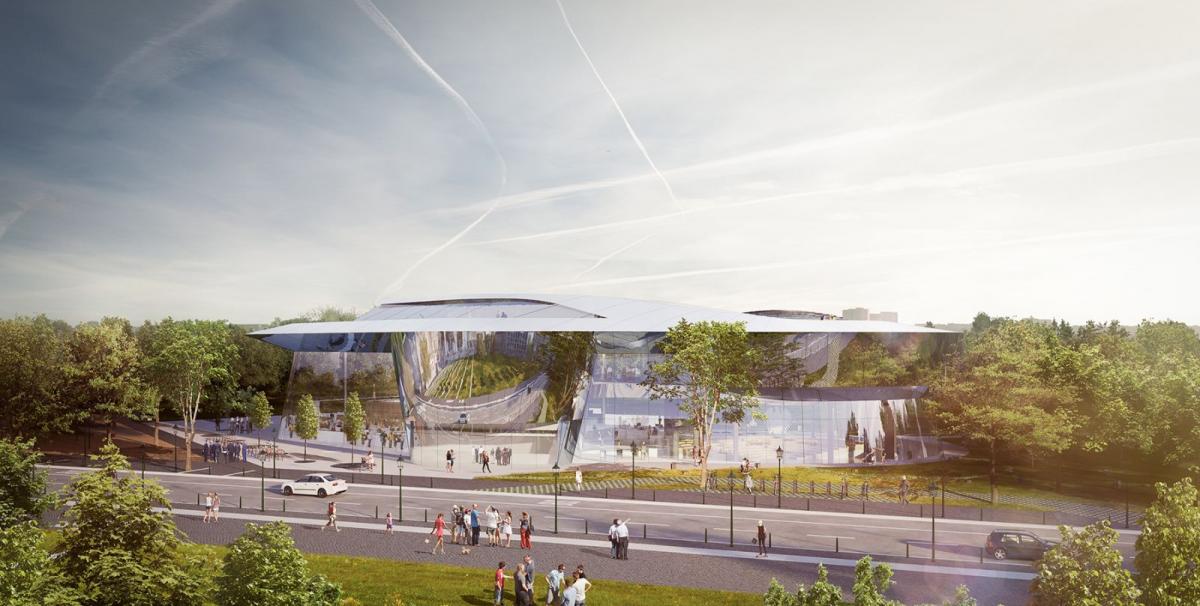 This plan pays a tribute to the woodlands and trees which have made this park the green lung of Berlin for nearly 500 years. The new museum building is positioned in a way which allows as many trees as possible to be kept on the site. Trees which still need to be removed are commemorated in the design in several ways; tree trunk art, tree grids, seasonal rings of plants, pillar structure and a rooftop garden.
Jewel in the park – Urban context
"The large park needs these jewels in order not to lose the most exquisite enjoyment of variety and surprise" Peter Joseph Lenné once said, when he from 1833 onward was appointed to redesign the Tiergarten to become the Volkspark it still is today. The existing jewels, special gardens and attraction points in the Tiergarten, are all different from each other and an expression of the time they were created. This makes this park a unique collection of historical memories. This proposal adds one more jewel to the park, making a mark of our time.
Different dimensions of green – Design proposal
The garden surrounding the Museum building has a hard paved entrance area, to accommodate large groups of visitors, and a softer woodland side. The latter part has a surface of ground-cover plants and special areas of seasonal plants. These plants are planted in various (tree) ring formations, creating mixed circular patterns which are flowering at different times of the year with subtle, white flowers. So called tree trunk art objects, with mirroring tops reflecting the surrounding woodlands, are randomly scattered among the trees. Some, placed closer to the path, can be used as seating objects and are also found on the ground floor of the building.
The pillar structure is a remembrance of the old tree layout on the site. On the rooftop this is materialized as crown sized circles of green. The size of these circles varies from about 3 to 6m in diameter and contains a mix of perennial plants, bulbs and small trees. Here the colours are more vivid, flowering in shades of pink, purple and dark mauve, highlighting a piece of park jewel on a higher dimension.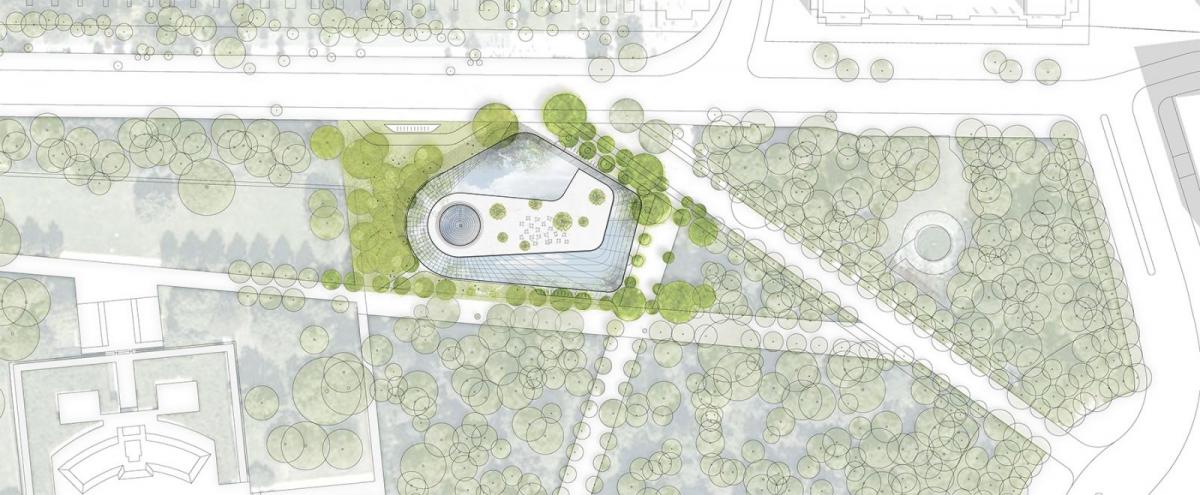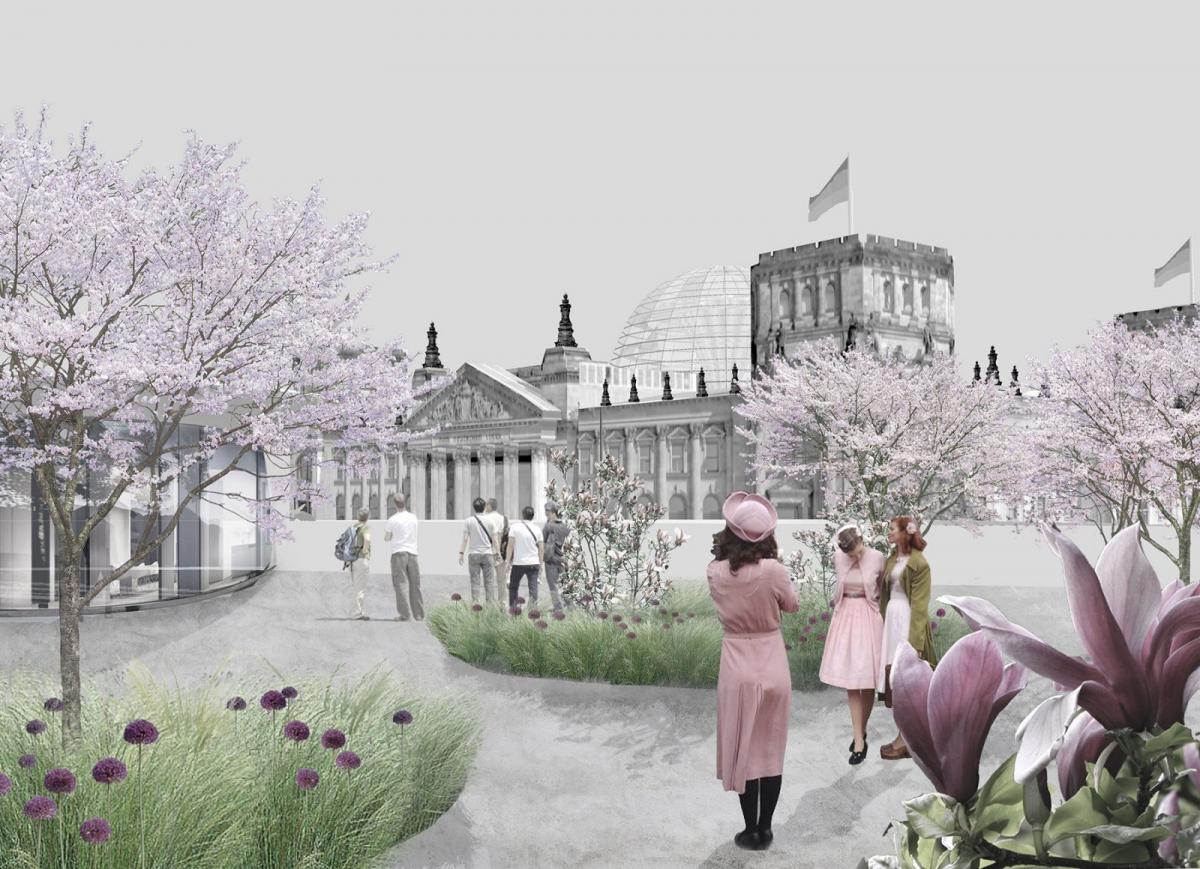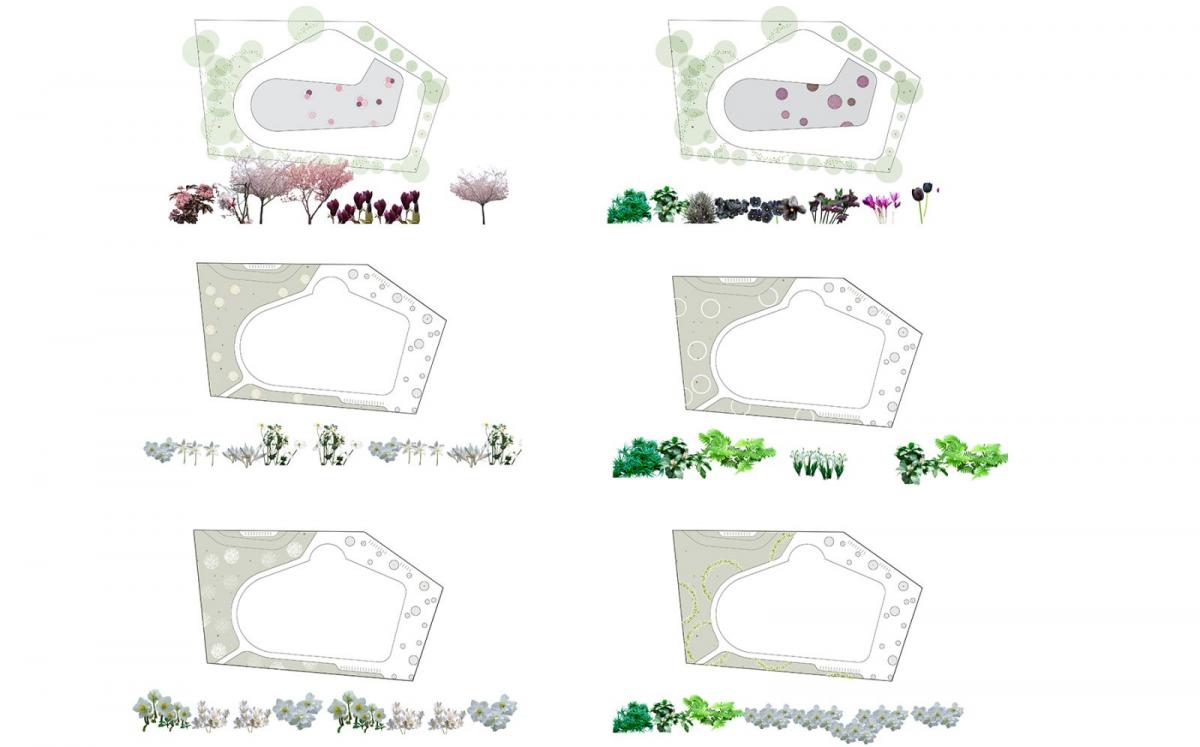 location: Berlin, Germany
year of design: 2016
client: city of Berlin
in collaboration with: NE—AR