TBC Headquarters, Tbilisi Georgia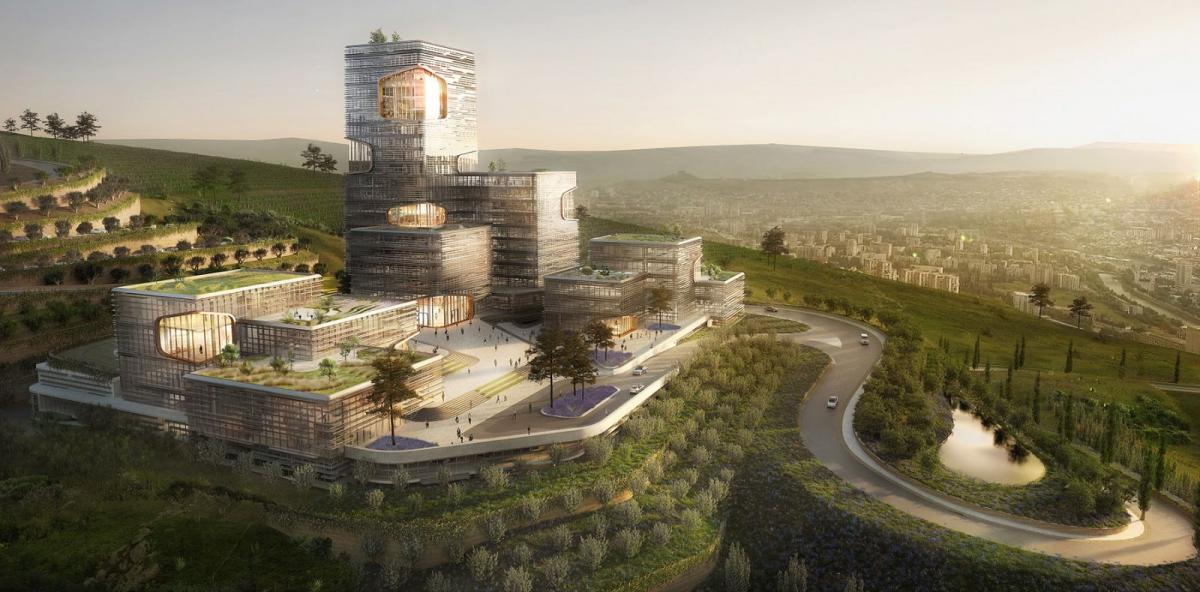 TBC Headquarters is located on top of a hill with stunning views over the city of Tbilisi. The location of the new headquarters forms the basis of the design. Within the natural setting of the Lisi Lake Resort, the TBC Forum combines work, culture and nature and becomes an integral part of a green journey from the Georgian capital through the local landscape and vineyards. The design for the TBC Forum is inspired by the historic highland village of Shatili with its clustered towers and balconies of stone and mortar that embrace the surrounding landscape. Nature and architecture blend together.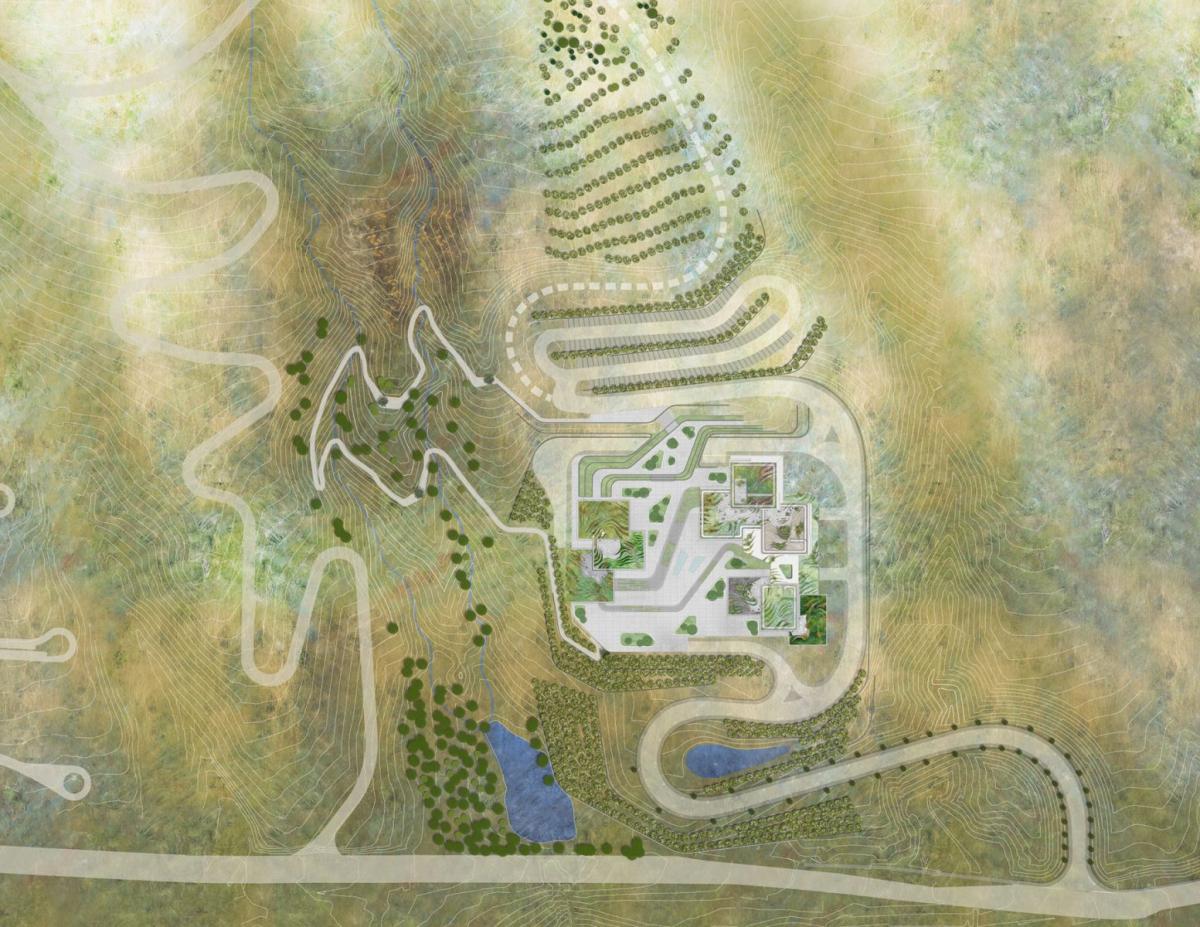 The TBC Forum is defined by three important programs. These programs form three clusters that interact around the public esplanade: the new head office of TBC Bank, the Innovation Lab and The Culture Hub. The square forms the connecting space for the new buildings. On the square around the buildings there are various planting areas with sitting edges. Here you will find multi-stemmed pines with blue perennials underneath. The square, paved with natural stone, has several levels. The stairs are partly paved and partly consist of grass steps that function as an amphitheatre.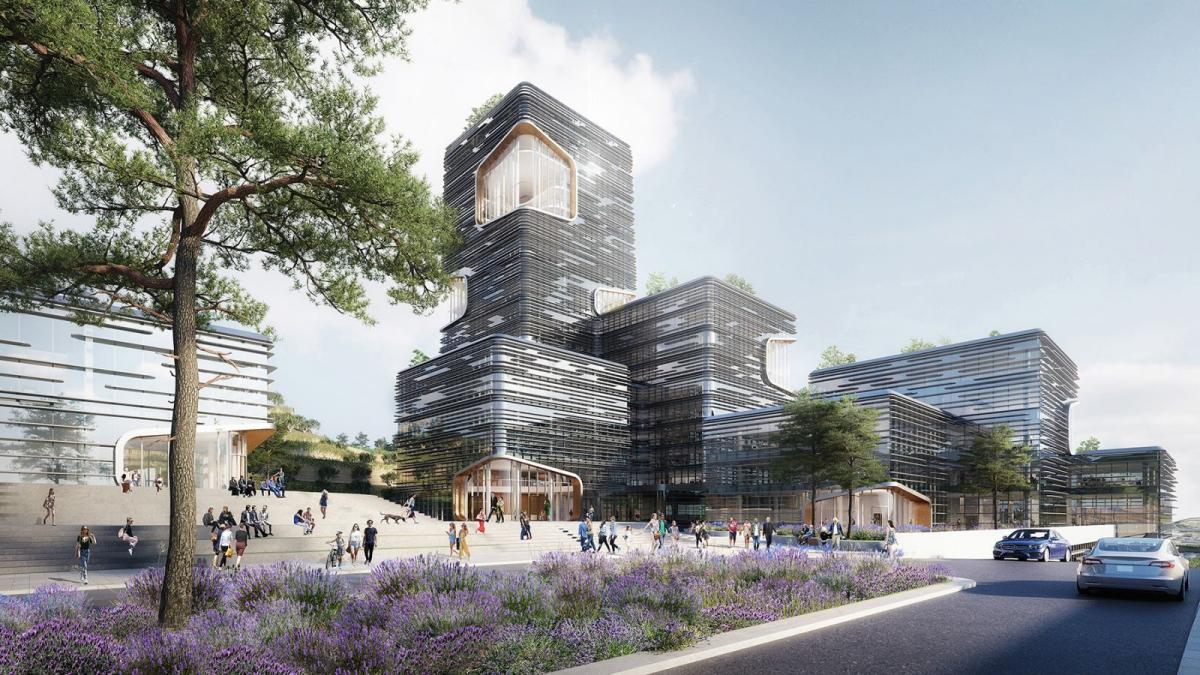 The office towers have 9 different roof gardens. The design of the roof gardens is inspired by the contours of the landscape; these contour lines are reflected in the design as patterns or planting areas. Georgia is characterised by a diversity of landscapes; the designs for the roof gardens are based on the characteristics of these different landscapes. The arrangement of the roof gardens corresponds to the heights of the landscapes, such as the plains on the higher roofs, and the forests on the lower roofs. Landscape and buildings are closely linked.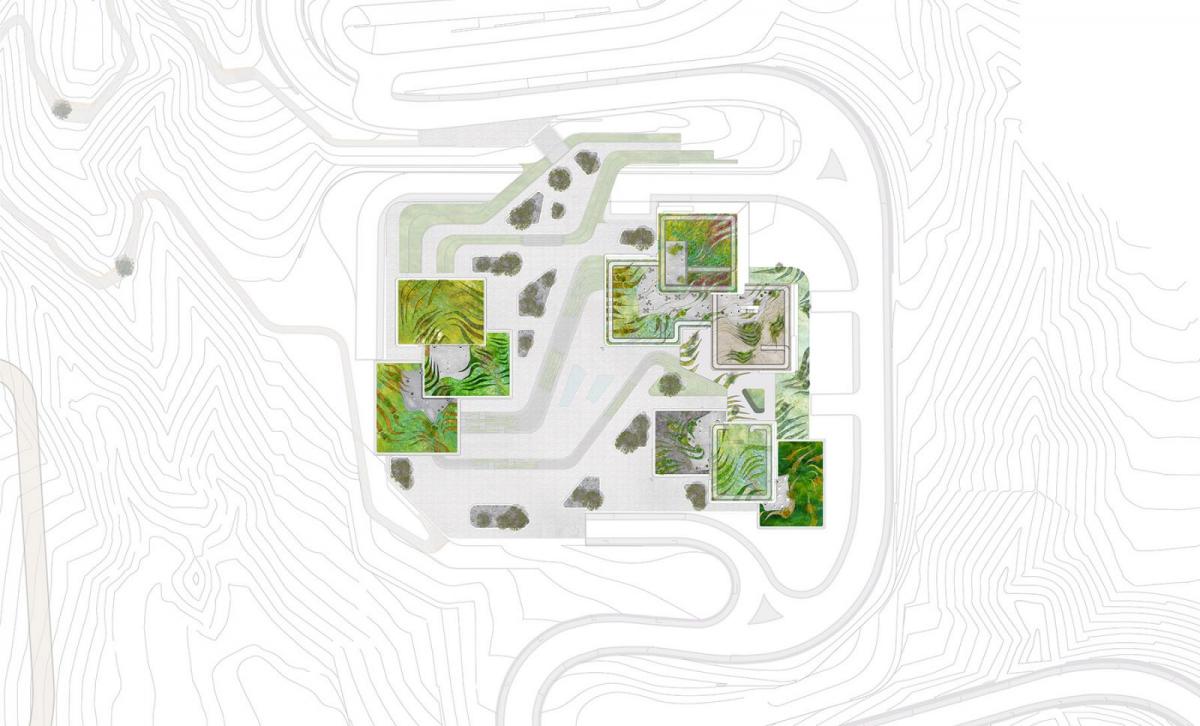 Georgian landscapes as design concept for the roofs; heightlines projected and roof gardens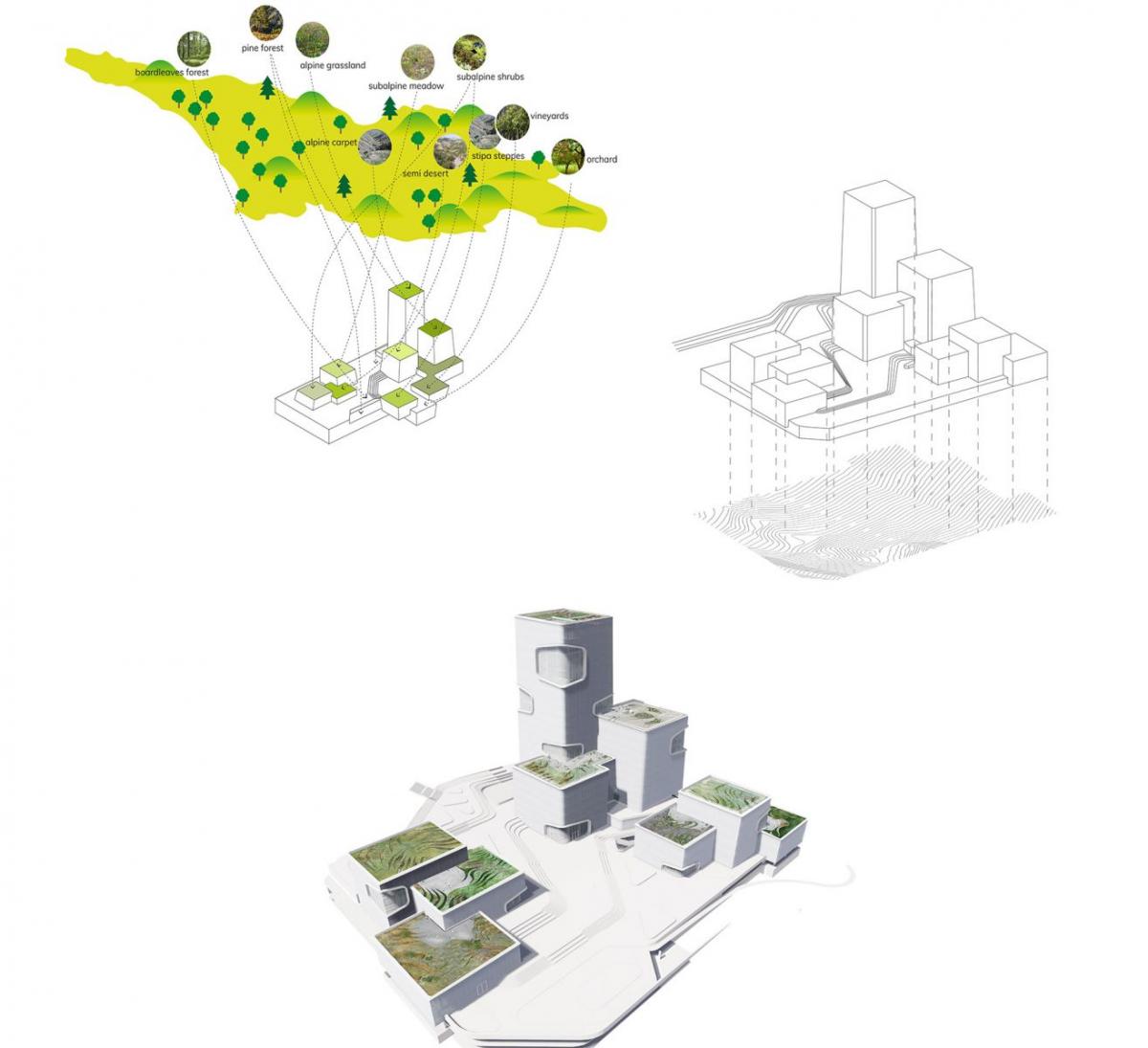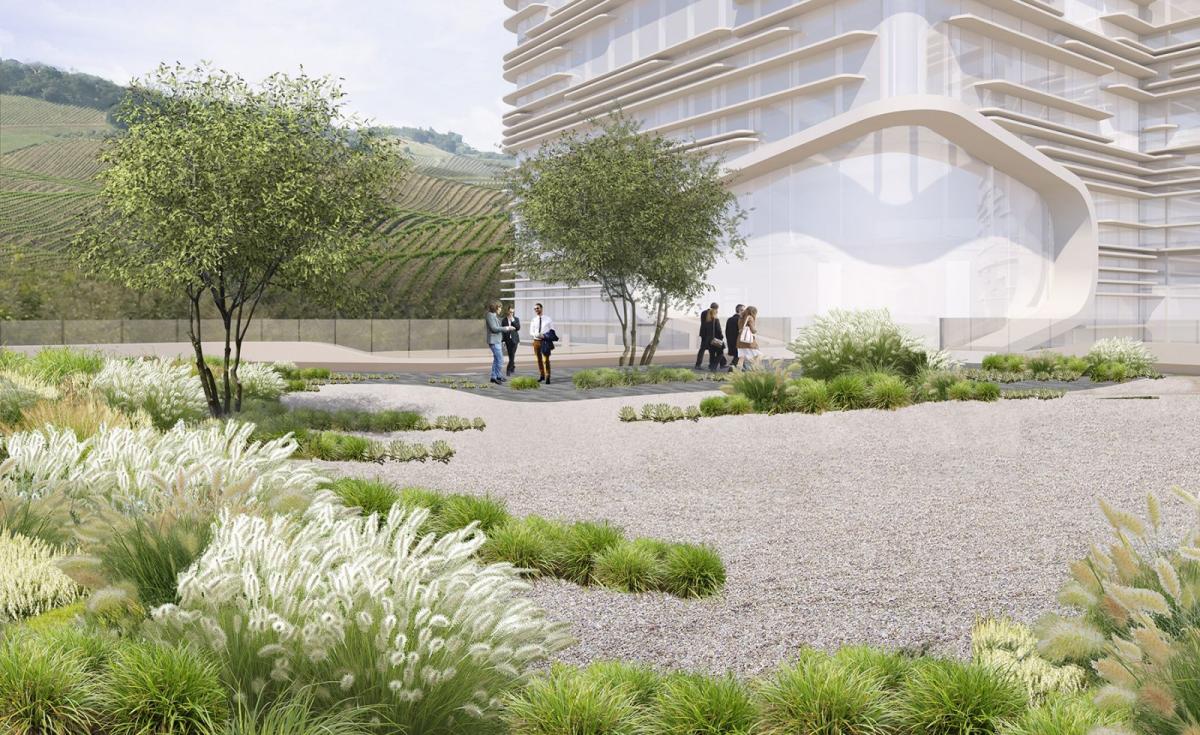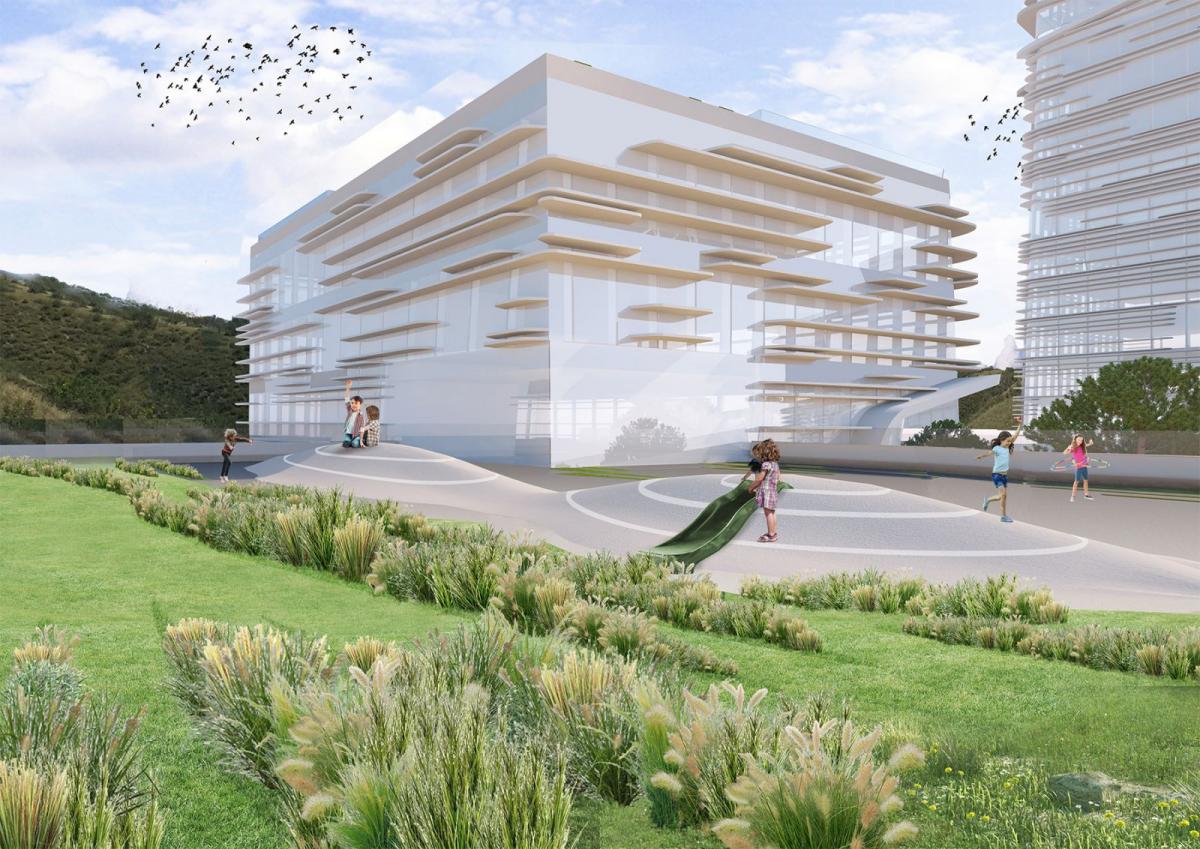 The landscape on the hill will be designed as an edible landscape with different kinds of fruit trees on each terrace. In the valley, rainwater will be collected in basins that irrigate the landscape and the roof gardens. To the west of the head office lies the TBC Art Park, a terraced landscape where sculptures are exhibited in various ways, on plateaus with views, or surrounded by trees in an enclosed space. A walk from the head office through the orchards to the Art Park leads past viewpoints with seating places under pine trees. Under the trees there is a mixture of flowers that turn from white to TBC blue at the top of the hill. The main access road is planted with cypress trees.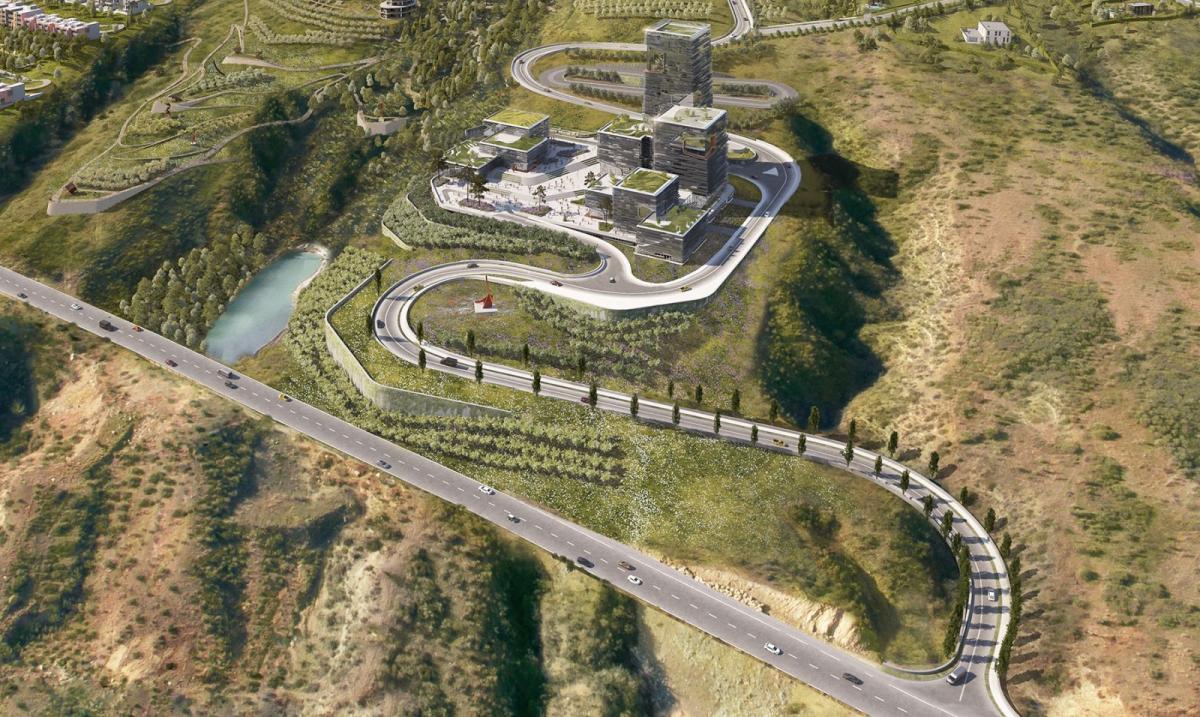 Under construction
design: 2016-2019
client: UNStudio
architect: UNStudio
landscape architect: LOOSvanVLIET