JetBrains, Sint-Petersburg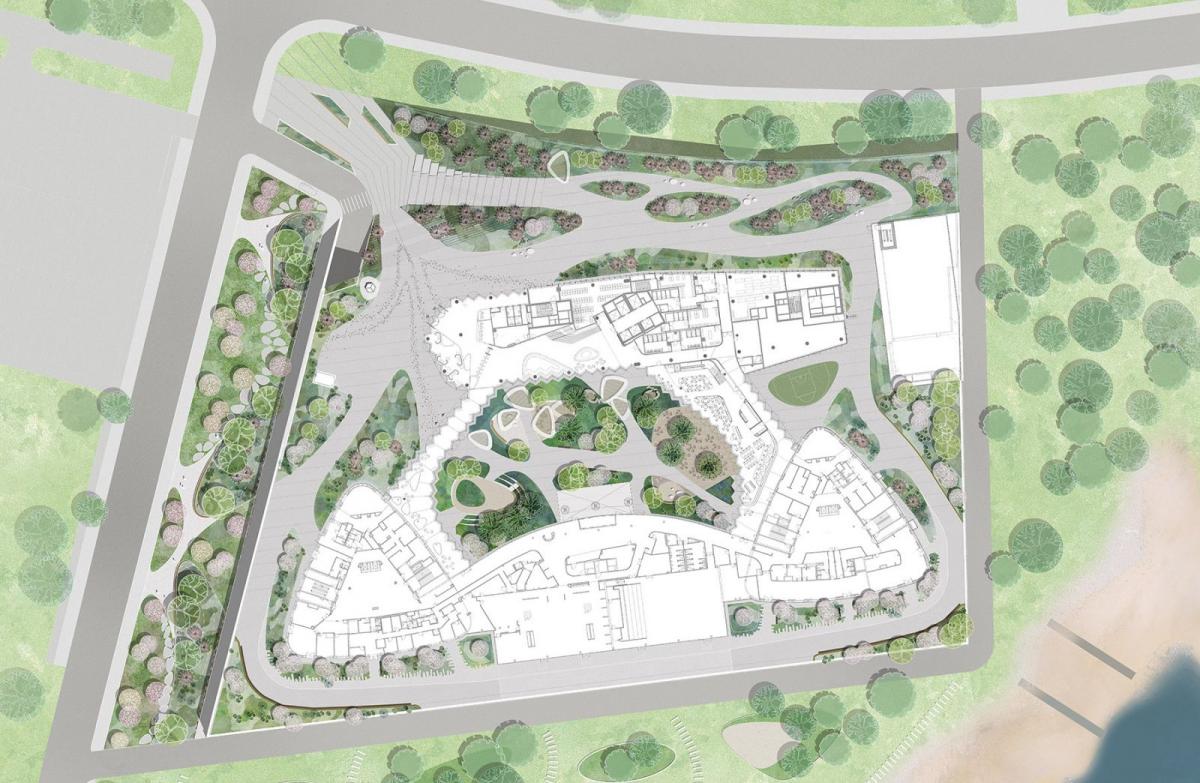 JetBrains is an international software development company with nine offices in Europe, USA. and Russia. One of these offices is located by the Neva River in Saint Petersburg. The office building extension was designed by UNStudio. Two galleries connecting both buildings enclose an internal green courtyard.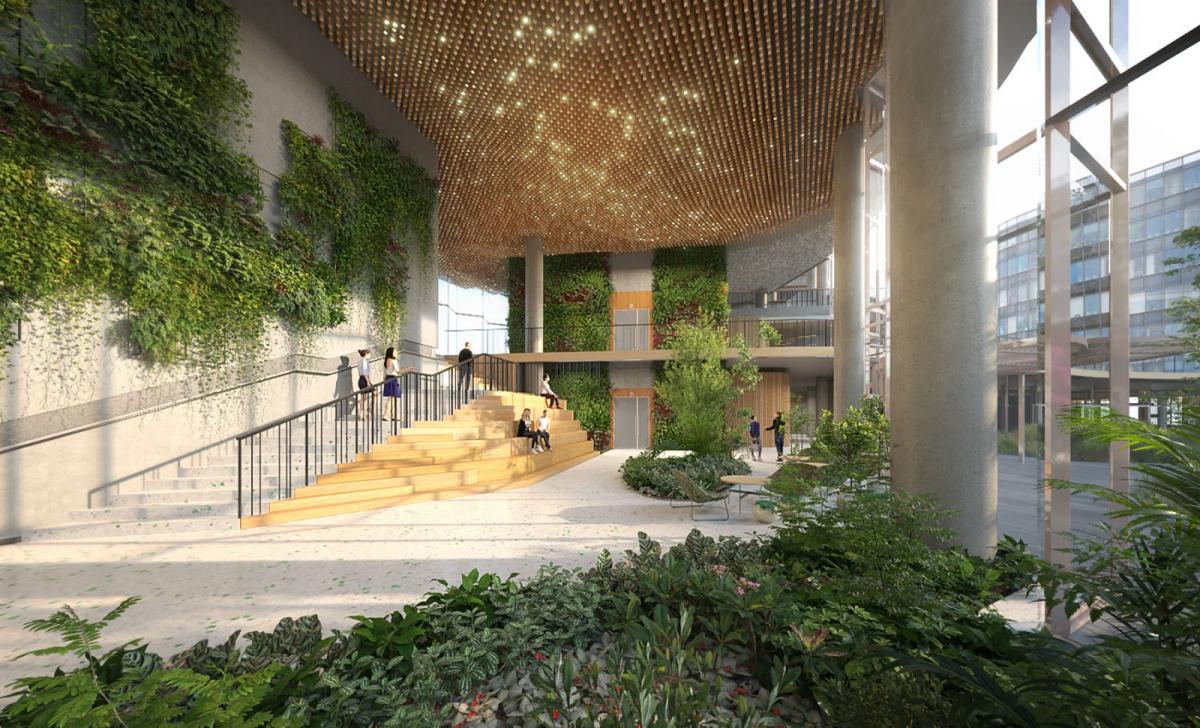 The indoor landscape design follows the character of the interior. The entrance lobby looks like an outdoor public space, where Bucida trees grow directly out of the ground level. Greenery here is lush and various, similarly as in nature. Green walls along the stairs and elevator cores guide visitors and employees to higher floors. The low indoor planting we used here resembles the planting of the courtyard. The concept of blurred boundaries between inside and outside is visible not only in the lobby but also in the galleries, where the planters from the courtyard continue their shape inside the building.

1 Sequence of green spaces 2 Lobby

Atrium
The heart of the new building is made of a large, vertically stepped atrium. This space is defined by a circular staircase along which pots with hanging plants are arranged. The Green Chandelier is a real eye-catcher in the space. The atrium is visually connected to a courtyard and terraces, it simultaneously provides splendid views of the Gulf of Finland.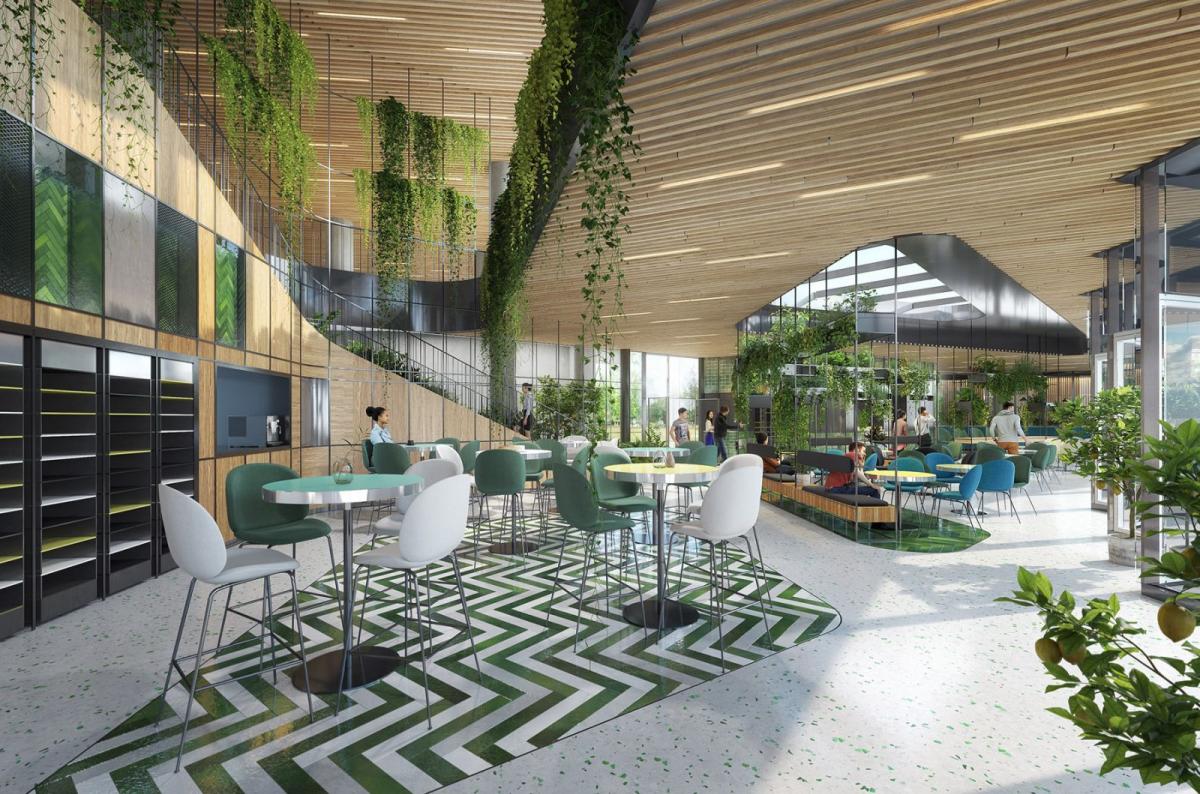 The eastern gallery has a restaurant with an outdoor terrace in the courtyard. The plants used inside here have edible fruit or leaves. Tropical fruit plants are planted in pots between the tables. As in a traditional conservatory, these plants can be placed outside in summer. In the central area of the restaurant, hanging substructure contains pots with herbs.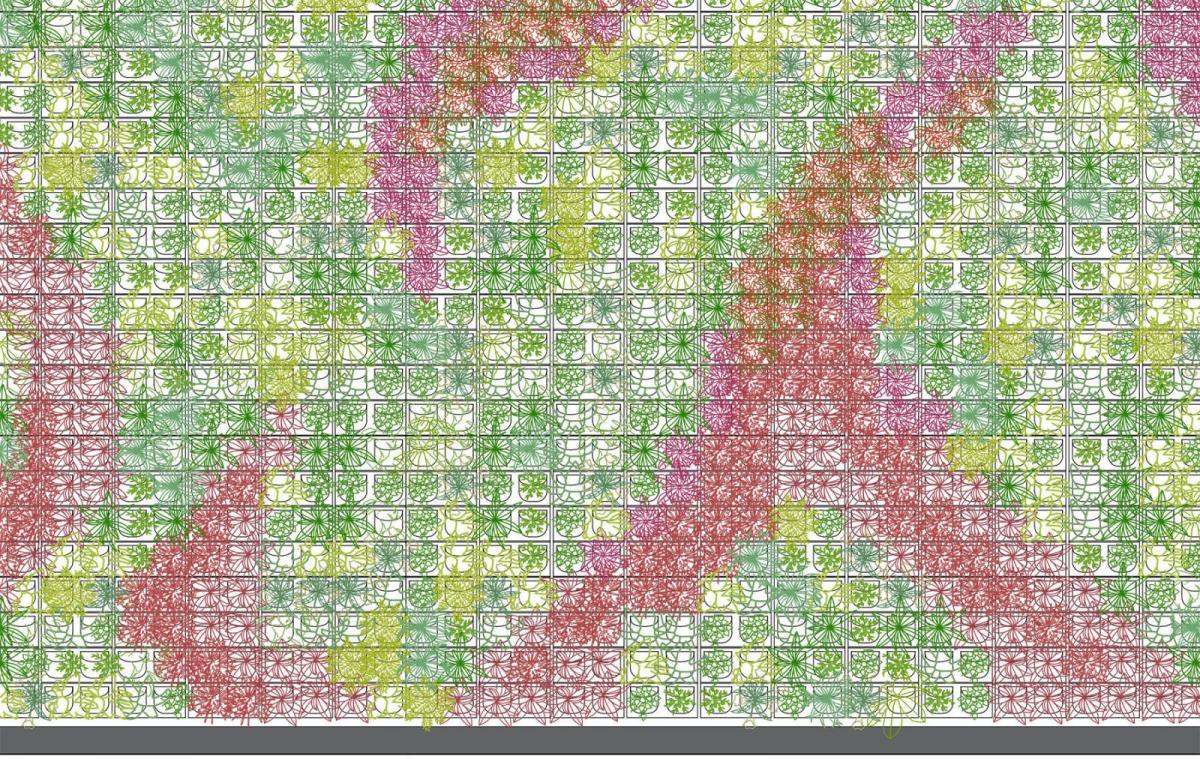 The use of plants in the office interiors improves the comfort and wellbeing of the employees. The plant species were selected according to the lighting conditions in the rooms. Each workstation contains a cabinet with plants in pots. These plants do not only have a decorative role in the interior. They improve air quality, they have a positive effect on the acoustics of the space and they provide privacy where needed.

At the office floors green areas become more subtle, reflecting the personal character of these spaces. Breakout places between the office units offer employees a relaxed atmosphere, such as in a personal living room. In addition to plants in pots, greenery is integrated with multifunctional wall furniture units. Bigger recreational spaces on higher floors display indoor planting in an exciting way. Algae's, moss art walls or glass bowls with hanging plants growing in the hydro-granules reflect innovative approach to the use of plants in the interiors.
design: 2021
client: UNStudio
architect: UNStudio
landscape architect: LOOSvanVLIET
visualizations: ZOA, AAND3