Garden Duvenvoordenstraat, Haarlem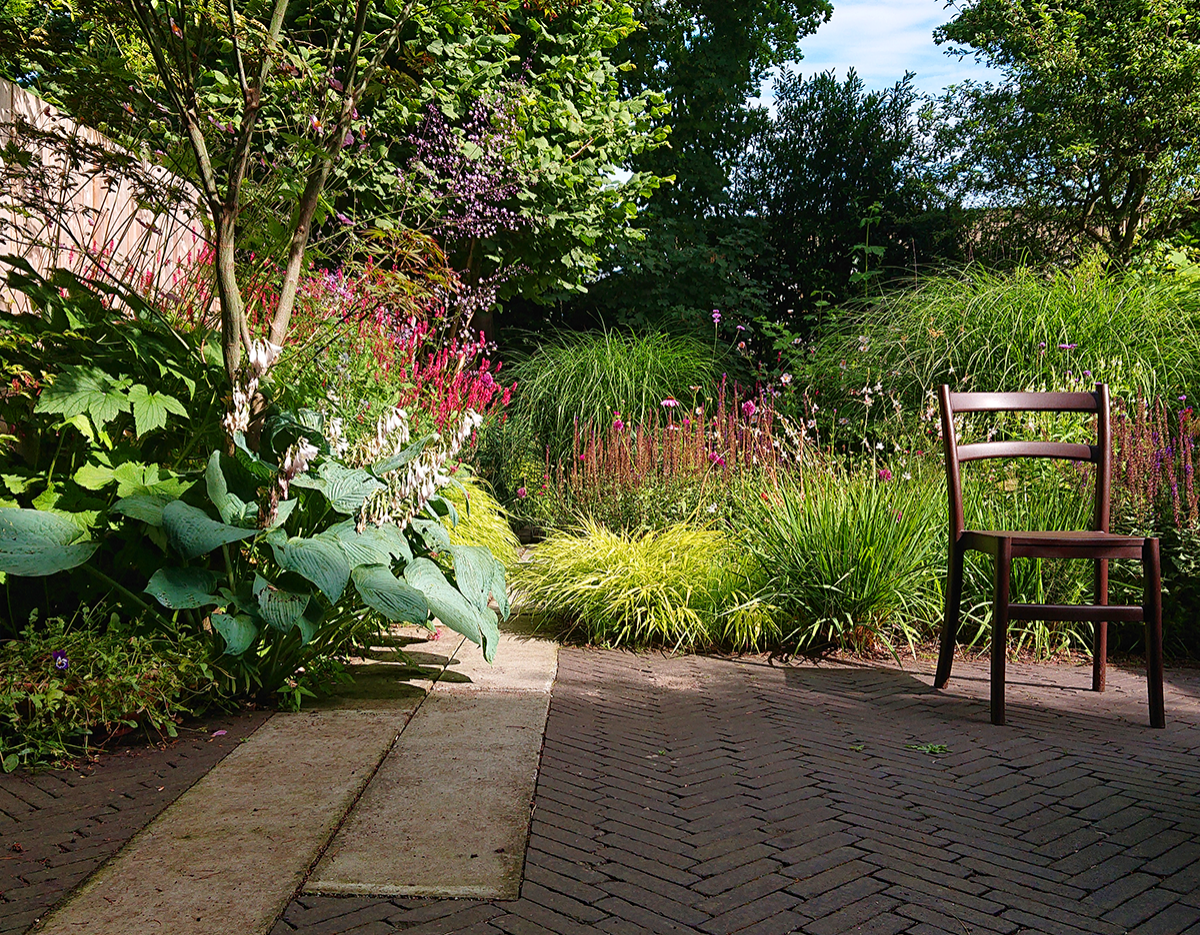 For a beautiful, large, private city garden in Haarlem, LOOS van VLIET created a climate-conscious design that grows, blooms and nourishes throughout all four seasons. From the house, one elongated path runs through an oasis of flowers that connects everything in the garden, including two terraces. This path turns into a line of two tree trunks, laid across the ditch at the back of the garden, for an adventurous crossing. Behind the ditch there is a shaded area with trees.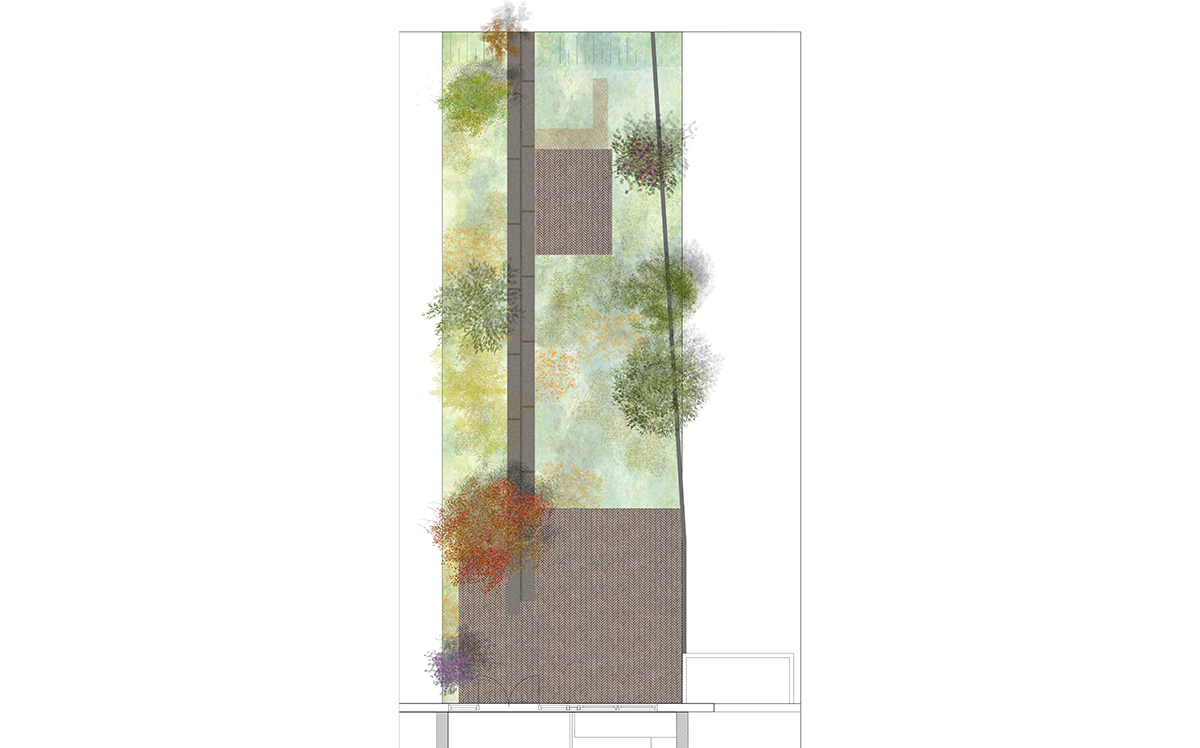 In the design for the garden, elements that were already present in the garden were used. The concrete of the former fencing was reused as the material for the path. This concrete path cuts into the bricks of the terrace behind the house and extends to the back of the garden. The multi-stemmed shrubs along the edges of the garden were also preserved. In addition, a new yard fence was installed, made of vertical wooden slats in different widths, giving the garden a warm look. In addition to the existing terrace right behind the house, another terrace has been laid out in the sunny part of the garden.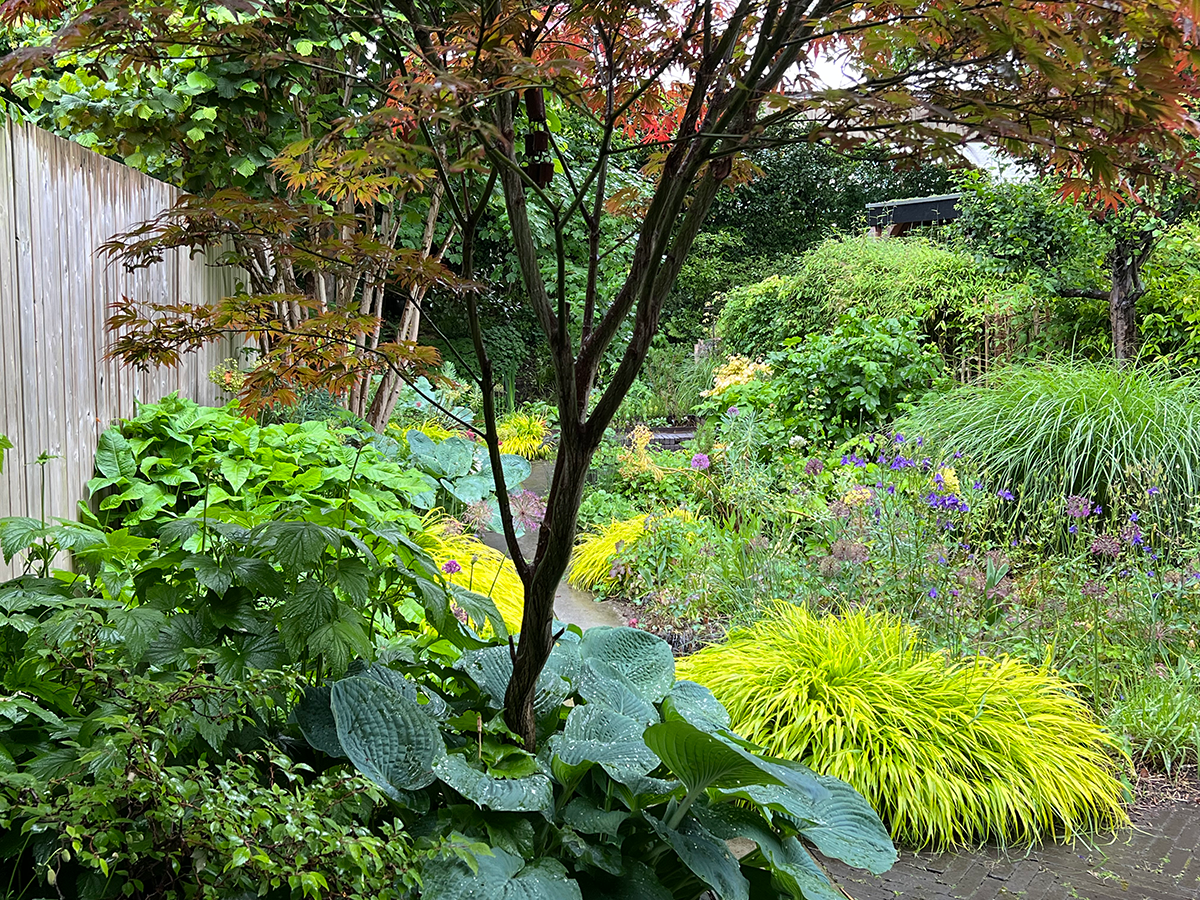 Between the two terraces there are several planting beds with beautiful flowers, that attract bees and butterflies. Each group of flowers and plants by species repeats itself, which creates a peaceful ambiance.
Behind the second terrace, a vegetable garden has been laid out to provide food for the garden owners throughout the seasons. In the planting of the rest of the garden, the use of a planting calendar also provides for as much flowering as possible throughout the year. As a result, the garden blooms beautifully and colorfully in the summer and various grasses create a beautiful winter scene. The overall result is a peaceful yet rich urban garden, that blends in with the seasons.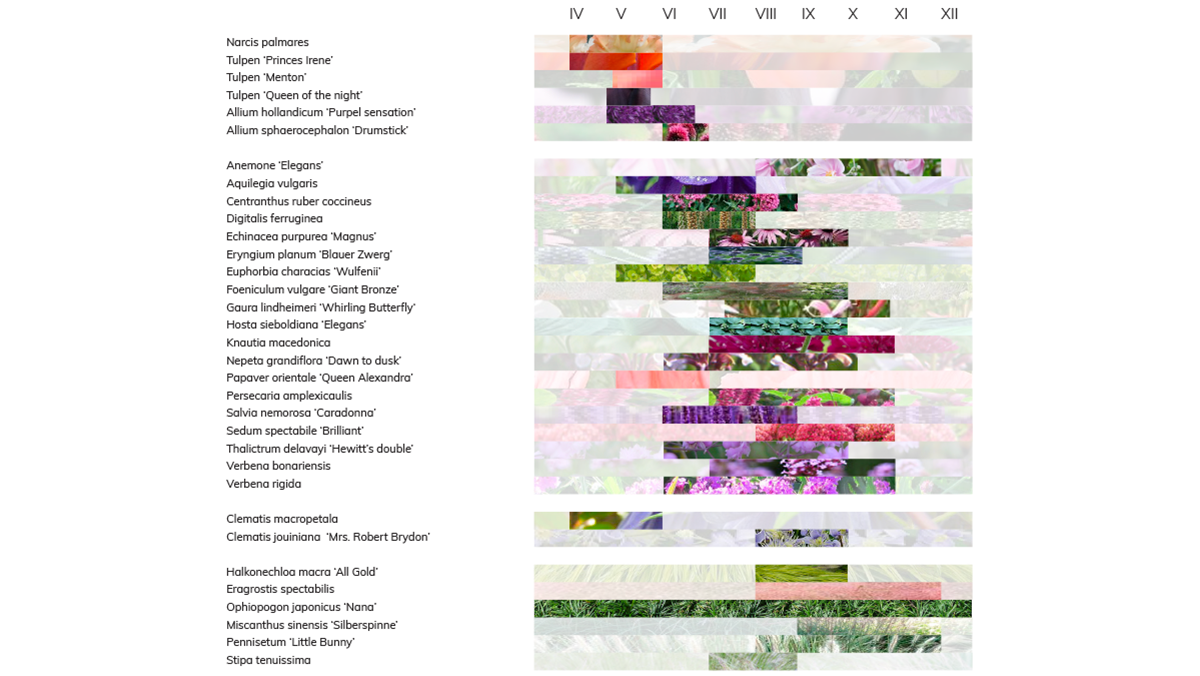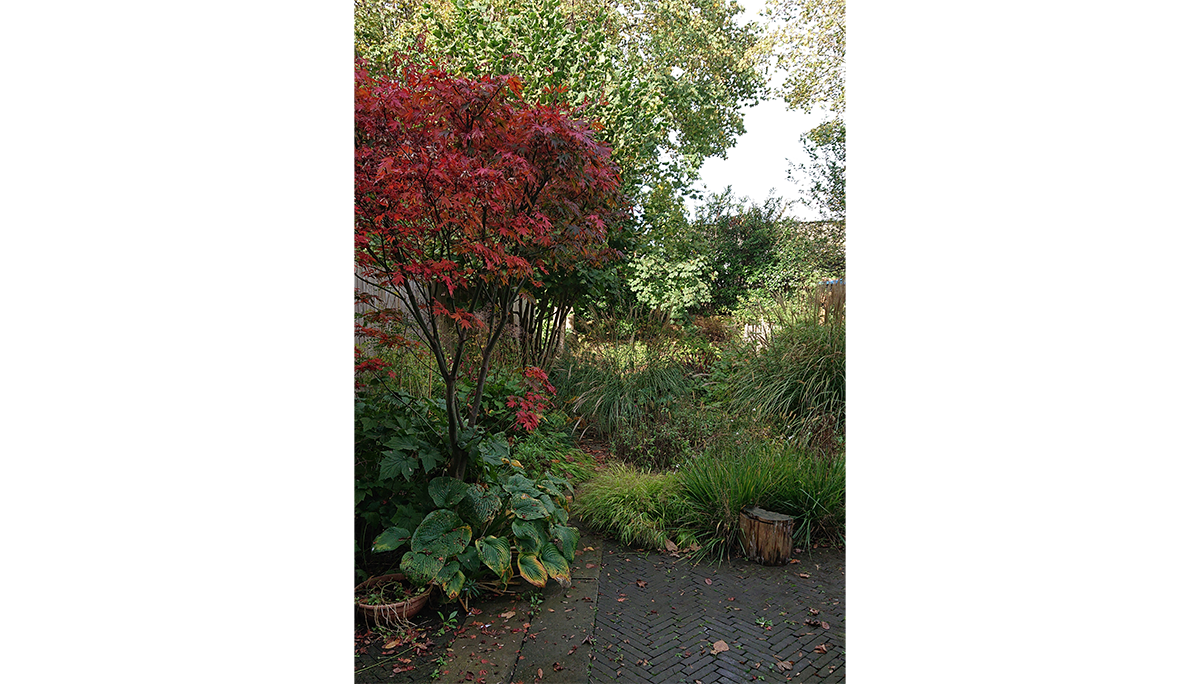 location: Haarlem
design: 2015
realisation: 2016
client: private garden