Biodiversity in white, France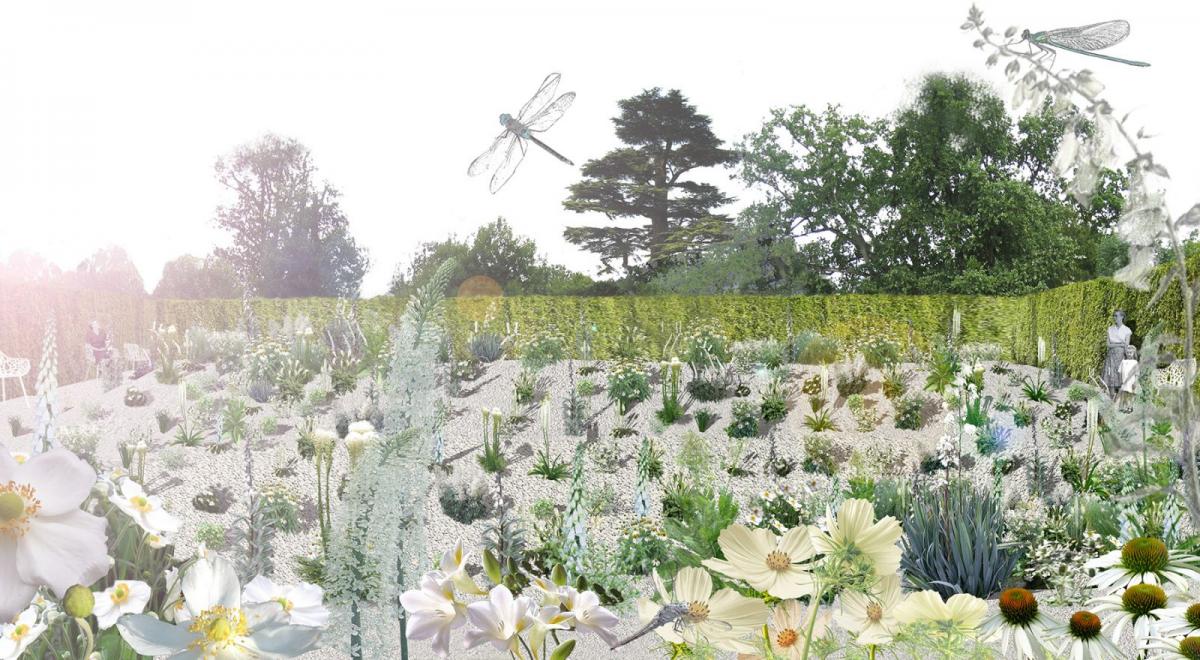 Diversity in nature arises by height differences, differences in soil and materials, differences in flora and planting distances. "Biodiversity in white" shows this principle on a small scale in this garden.
A landscape made of a lower and higher part, a hill and a hole. The levels in the landscape create a different base for plants. More dry or more wet areas arise. The higher part is covered with white carrara gravel in a fine structure. In the lower part white carrara gravel in a larger size is used, like in a natural riverbed. The differences in height and material size form the base of diversity in the landscape.

plants, density, height and materials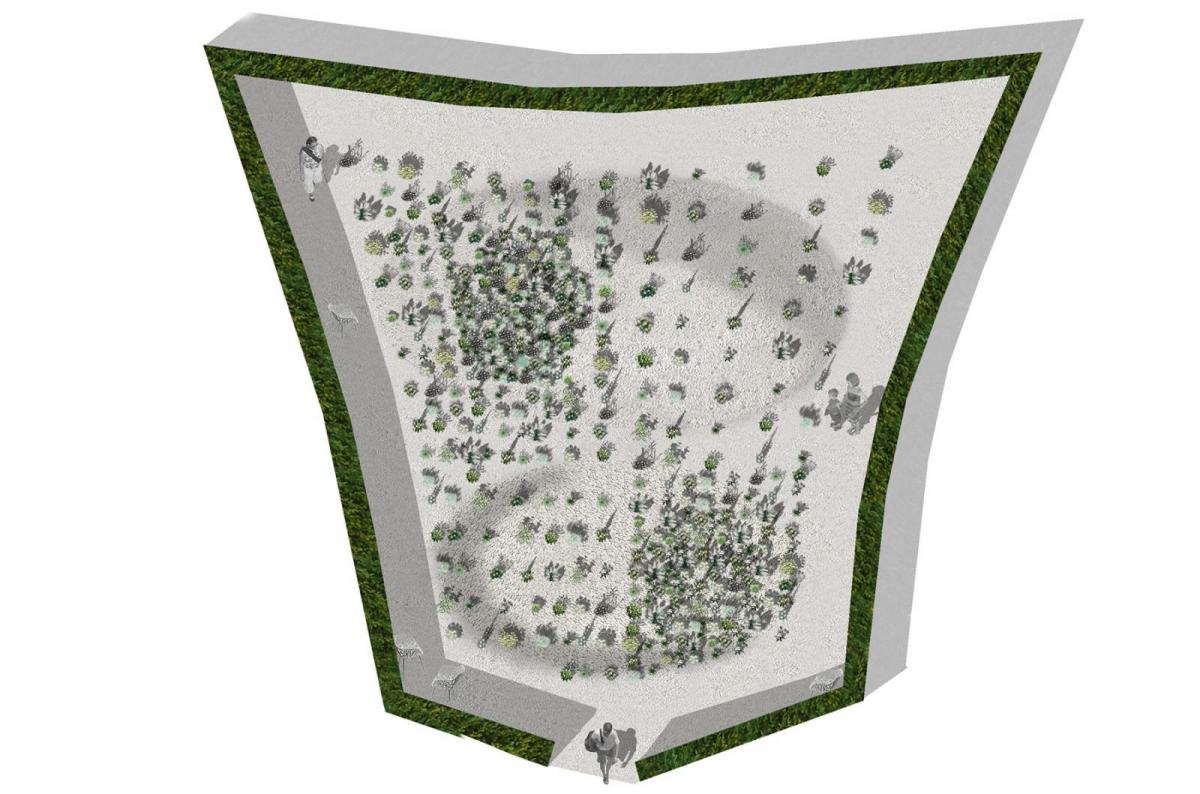 Plants of the alphabet from A until Z are placed in a transforming grid system. The planting grid changes from very dense to wide. Sometimes there's a space of 1,5 meter between the plants, sometimes only 30 centimeters. The transforming grid invites people to walk through or when very dense, blocks people to walk through. The plants are planted in the grid and in alphabetic order from Anemone "Honorine Jobert " until Zantedeschia aethiopica. The grid defines the plantingscheme, During the whole season a flowering diversity in white is to be seen!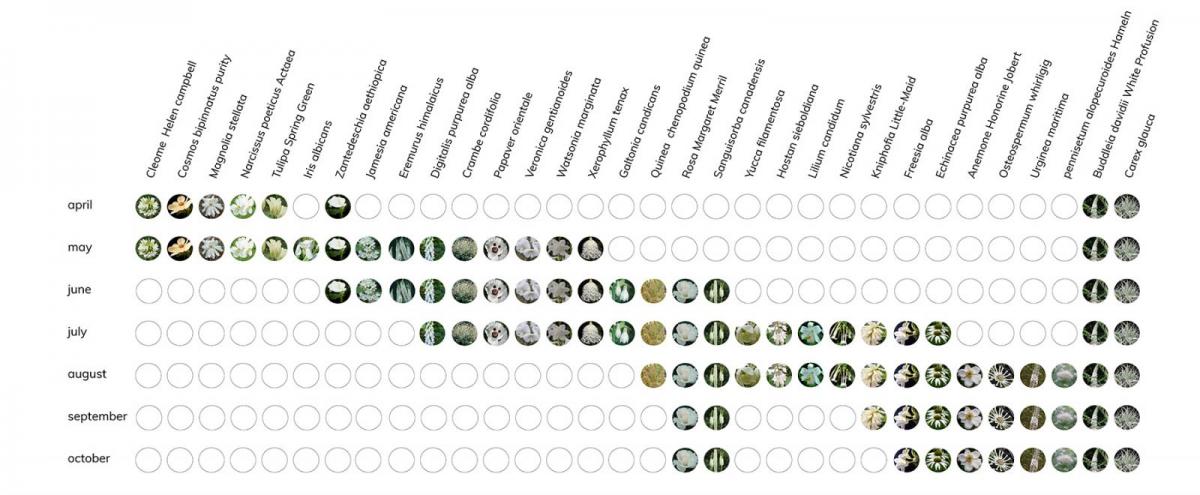 location: Chaumont-sur-Loire, France
year of design: 2010