Overhoeks 'Green Oasis', Amsterdam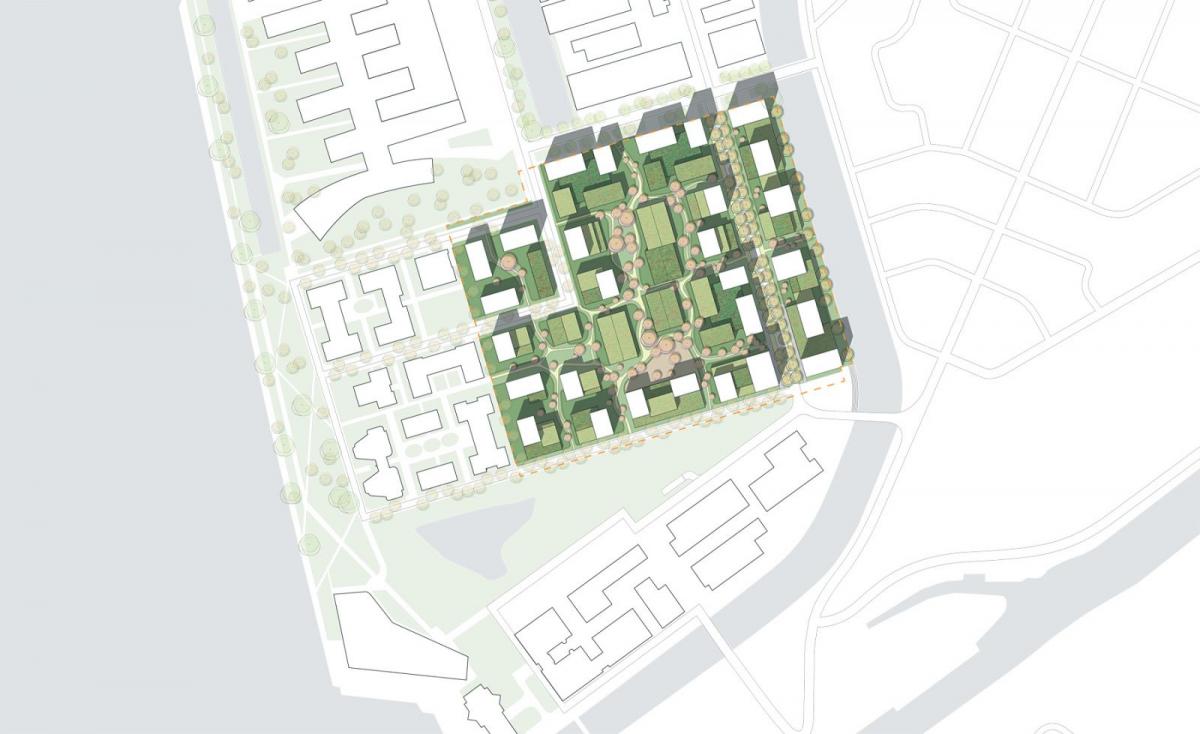 Like many plans from the prosperous years, Overhoeks along the IJ was developed for wealthy double-income couples. The economic crisis crippled large parts of the development behind the Eye. The result was a wasteland with polluted soil and stalled sales of newly built houses. ING and Ymere put the partially realized plan up for discussion and gave separate assignments to LOOS van VLIET, KCAP, NL architects and Geurts en Schulze to develop a more favorable plan.
The assignment to develop a green oasis with a density of 270 houses per hectare and few facilities was given to LOOS van VLIET. The strategy is simple: all ongoing and local traffic is moved to the edges as much as possible to create a car free middle area. Parking is partly located in stacked above-ground drive-in parking garages. This creates room for phasing and solid soil to plant trees. It also prevents up-front expensive investments for underground parking. Two different habitats are created by placing high-rise buildings along the edges and low-rise in the middle. The houses in the high-rise have a maximum view over the surrounding area and look down on the green middle with trees and low-rise. The low-rise is situated in between the trees. The ground level exists of a park with meandering public paths and private terraces and gardens. This creates a differentiated second atmosphere sheltered by the urban high-rise. Green roof terraces can be made by working with different volumes and heights. In this way, a green oasis was made with a high density.



De afstand tussen hoogbouw torens is zo groot mogelijk en opgevuld met laagbouw en groen

01. Hoogbouw 02. Laagbouw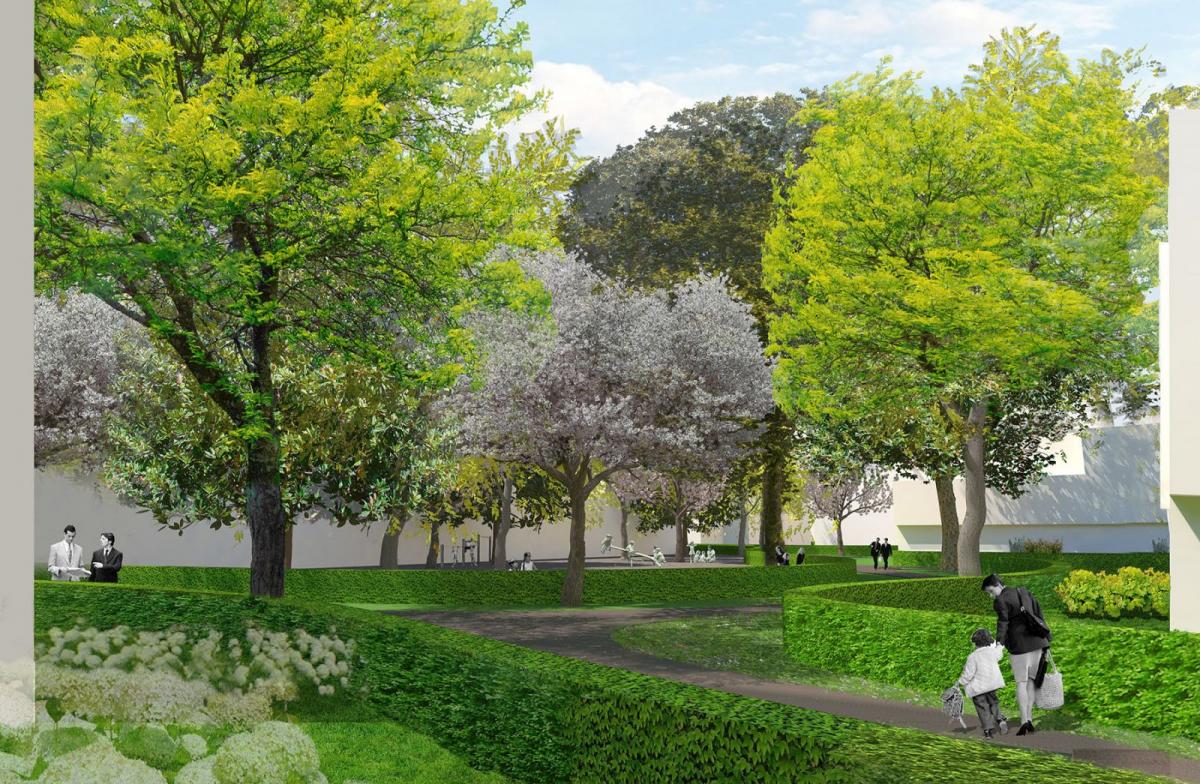 location: Overhoeks, Amsterdam North
year: 2012
client: ING, Ymere